Not all players experience a smooth transition from the junior college ranks to the rigors of NCAA Division II baseball, but Jon Chidester of Southwestern Oklahoma State has been able to do just that.
The junior right-handed pitcher from Rhome, Texas, has burst onto the scene in the Great American Conference in his debut season, earning multiple plaudits in the process.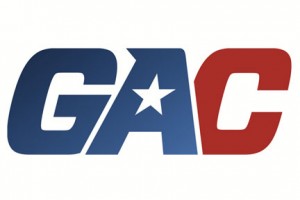 Chidester began his career at Northern Oklahoma College at Enid after enjoying a standout prep career at Northwest High School. He was a prominent figure in the Jets' rotation, and he was named the 2014 National Junior College Athletic Association (NJCAA) All-Region II player of the year in his final season after playing a large part in NOC-Enid's rise to No. 8 in the NJCAA National Poll.
Upon leaving Enid, the Jets' ace held career records in wins, innings pitched and complete games. Chidester credits the coaching staff with allowing him to come into his own as a pitcher and taking a light touch on his development.
"I wasn't very good out of high school and didn't throw very hard," said Chidester about his time among the JUCO ranks. "NOC-Enid let me get into a groove."
"Freshman year, I just felt my way through it. Sophomore year, I definitely felt like I was ready to move up. The coaches didn't try to change much unless I was messing up significantly. I liked how they let me have some free reign and let me hit my own stride."
He's not the first Bulldog to experience success after attending NOC-Enid. There are currently seven NOC-Enid transfers on SWOSU's roster, but it's not just on the roster that the Jets have a touch in Chidester's and SWOSU's success.
Assistant coaches Cole Stephens and JR Head also spent time at the Enid junior college.
"The NOC pipeline definitely had a factor in me coming to SWOSU," explained Chidester about his decision to sign with SWOSU. "Obviously we had a lot of NOC guys transfer this year, and chemistry-wise, I thought it would be cool to come here. I also liked how Coach Stephens recruited me"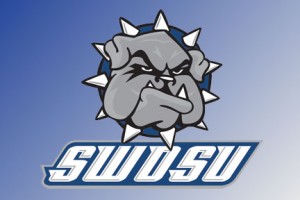 The kind of form he had at NOC-Enid has continued since making the jump to SWOSU. Through his first eight games, Chidester has amassed a 4-4 record with a 2.70 ERA and a 2.38 strikeout to walk ratio. His 57 strikeouts this season lead the GAC and rank in the top 25 in Division II. Two of his wins were against then No. 21-ranked Texas A&M-Kingsville and Arkansas-Fort Smith.
"We hadn't won a game and were 0-3 coming into the Kingsville game," Chidester said about his debut game against the Javelinas. "It was my turn to pitch and we were playing a ranked team. I like competing and going out to see if I am better than somebody. Something about playing a good team, you focus more and make better pitches."
His best performance of the season, so far, came against perennial GAC power and then No. 14-ranked Southern Arkansas. In 6.1 innings of action, the right-handed hurler struck out 13 batters while allowing just one earned run. Chidester's 13 K's tied for the third-most in conference history, and also represents the high watermark for the conference this season.
"Southern Arkansas was a little different than Kingsville," explained Chidester. "It was a conference game, so the stakes were obviously raised. I really wanted to show well there because Southern Arkansas had recruited me as well."
It is those kinds of performances that have brought plaudits for SWOSU's ace. The GAC has twice announced Chidester as the conference's Pitcher of the Week. For the weeks that he has earned the award, he has averaged just seven hits and one earned run in 13.1 innings while fanning 21 batters.
"Getting Pitcher of the Week was awesome," expressed Chidester about his accolades this season. "That was something new I hadn't been a part of before. To have teams start knowing who I am and trying harder against me is something I look forward to. They can show me their best and I'll show them my best. I'm sure I'll come out on top most times."
The job's not done for Chidester and the Bulldogs though. After making the GAC postseason tournament the last three years, SWOSU will look to return to the David Allen Ballpark in Enid for a fourth straight year. For Chidester, it would be a return to the town he spent developing his craft, and he looks forward to returning with his new team.
"The first goal is to make the conference tournament," said Chidester about his goals for the remainder of the season. "We're within striking distance. I pitch once a week, so I want to give my team the best chance to get to Enid. I want to be able to pitch in front of all those second year guys at NOC."