RSU Sports
Tim Hansen, Sports Information Director
CLAREMORE – The Rogers State women's soccer team starts the 2017 preseason with a trip up north to Canada for an eight-day international tour from July 30 to Aug. 7.
"This trip was planned as a tool to galvanize our new team and staff as quickly as possible," head women's soccer coach Scott Parkinson said. "It is a once in a lifetime experience, and we are thrilled to be able to make it happen for the players. RSU women's soccer is trying to push the envelope for how a college program should operate. We want to offer a professional environment to our players and will continue to raise the bar as we grow the program"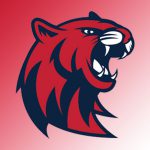 RSU will compete in two friendly matches against local Canadian talent during the weeklong trip and also view local sites, including Parliament Hill in Ottawa and Niagara Falls. The women's soccer team will spend time giving back to the community with a soccer clinic planned during the trip. The Hillcats also have adventures planned that include whitewater rafting, time at the beach and a United Soccer League men's soccer game.
The Hillcats will depart from Claremore on Sunday, July 30 and will arrive in Canada on July 31.
After training and sightseeing the first three days, the navy and red will play their first international friendly on Thursday, Aug. 3 at 5:30 p.m. against the Ottawa Fury U18 women's team.
The Cats play their final Canadian friendly on Saturday, Aug. 5 at 10 a.m. against Ottawa Fury's Elite women's team. After the completion of the game, the Hillcats will provide a soccer clinic for local youth soccer players. RSU ends its time in Ottawa with a USL men's soccer game that night when the Ottawa Fury welcomes Bethlehem Steel FC to TD Place Stadium.
To conclude the trip, the Cats travel to Niagara Falls on Sunday, Aug. 6 before making the trek back to Claremore on Monday, Aug. 7.