RSU Sports
Steven Braun, Assistant Athletic Director for Communications
BRADENTON, Fla. – Rogers State Track & Field saw a school record broken Thursday in the program's first NCAA Division II Outdoor Track & Field Championship appearance at IMG Academy.
The Hillcat Men's 4×100 meter relay team finished in 40.67 seconds breaking the record set on May 5 at the Arkansas Twilight of 40.74 seconds. The team of JaQuan Johnson, Quinton Powell, D'Jiron Lilley, and Ricky Bell set the new program best on the way to a 10th place finish.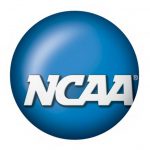 Powell ran his third best time of the season in the men's 400 meter as the Hillcat junior crossed in 47.45 seconds for 12th place.
In the 4×100 meter Women's relay the RSU team of Sch'Cara Young, Audrianna Morgan, Vivian Walters, and Destiny Thompkins finished in 13th place with a time of 46.28 just seventh-hundredths of a second behind 11th place San Francisco State.
For complete results from the 2017 NCAA Division II Outdoor Track & Field Championships visit here. The final event featuring a Hillcat comes Saturday, at 7:30 p.m. Central time, in the Men's 5000 meter run as junior Baylor Harvey will compete among 18 other student-athletes from across the country. Live video streaming and results will be available at www.ncaa.com.