The Langston Lions are in the first poll of the new year.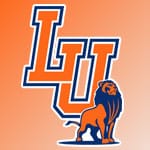 Langston comes in at No. 23 in the 2014 NAIA Football Coaches' Preseason Top 25 poll.
The Lions finished last season at No. 21 and just out of the playoff field, but the strength of six consecutive wins on the field to close out the schedule has carried over into the new year.
Sophomore quarterback Mark Wright, Jr. is one of nine starters that return on the offensive side of the ball.  Wright averaged 243 yards passing and threw for nine touchdowns, rushing for six more in the final six games in which he started.
Langston was also selected by the coaches and media of the Central States Football League to win the conference again in 2014.
Defending national champion Grand View (Iowa) opens the season at No. 1.