Today the OSN Spotlight, presented by Blackbeard Marine, shines on Garrett Jorge Perez!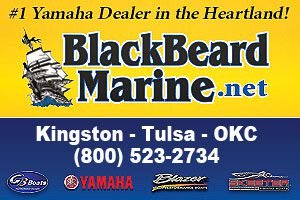 • Southern Nazarene baseball
• Hometown: Oklahoma City (Putnam City North H.S.)
• Business marketing major expected to graduate May 2020
• Plays baseball for the Crimson Storm; played baseball, football and hockey in high school
• Favorite teams: Baltimore Orioles, Chicago Blackhawks, Pittsburgh Steelers, Oklahoma City Thunder.
"I know all of these teams are incredibly spread out and random, but growing up I really had no connections with professional sports teams because I am from Oklahoma. So as a kid, I kind of just randomly chose teams and tried to stick with them."
• Favorite sports moment – personal: "Either my first career collegiate base hit, or stealing home my sophomore year against Southern Arkansas."
• Favorite sports moment – overall: "I am a die-hard Oklahoma State fan. I got to attend the 2011 bedlam football game. OSU was ranked No. 3 at the time. They went on to beat OU 44-10. I rushed the field, and that was the best game I have ever attended."
• What do you like most about SNU? "The community. I like how close the student body is with one another, and the relationships I have developed with professors, ministers, and students."
• Who do you most look up to? "My grandfather. He battled and defeated cancer during my sophomore year. He is an amazing man, and a great role model."
• Goals:
On the baseball field: Make the GAC tournament. Lead the conference in steals my junior year. Earn all-GAC honors.
Off the field: Earn my degree with 3.5 or higher GPA. Get a good job and become successful.