Today the OSN Spotlight, presented by Blackbeard Marine, shines on Joseph "J.J." Moorer!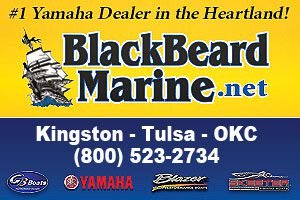 • Northwestern basketball
• Hometown: Long Beach, Calif.
• Computer science major expected to graduate May 2019
• Favorite teams: Los Angeles Lakers
• Favorite sports moment – personal: "Being selected a Top 20 player in JUCO All American Showcase in Las Vegas.
Being down 12 with three minutes to go against the No. 1 JUCO team in the state and scoring nine straight points in 41 seconds to help bring us back and eventually win the game and become the No. 1 team. (Antelope Valley College vs. San Bernadino)"
• Favorite sports moment – overall: "Making the Elite Eight in the California JUCO state playoffs with Antelope Valley College.
Winning a national title in prep school at Queen City Prep, Charlotte, N.C."
• What do you like most about NWOSU? "Small atmosphere. You get to know your professors and vice versa."
• Who do you most look up to? Dad
• Goals: Win a GAC championship and make the NCAA Tournament.