Today the OSN Spotlight, presented by Blackbeard Marine, shines on Louden Johnson!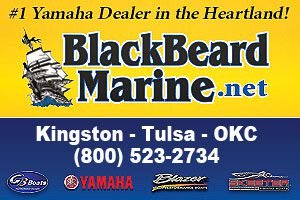 • East Central football
• Hometown: Wayne, Okla.
• Business management major expected to graduate May 2018
• Favorite teams: Dallas Cowboys, Oklahoma City Thunder
• Favorite sports moment – personal: Winning the state championship in 2011 (Wayne defeated Woodland, 35-28, for the Class A title.)
• What do you like most about ECU? It has a small town atmosphere with school spirit. – Once a Tiger, Always a Tiger
• Who do you most look up to? "My parents. They taught me to work hard for what you want."
• Goals: Graduate. Start my career and eventually own my own business.