Today the OSN Spotlight, presented by Blackbeard Marine, shines on Maurice Wright Jr!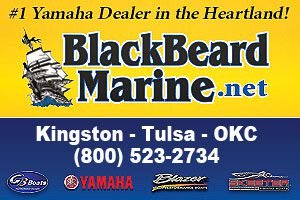 • Northwestern football
• Hometown: Luther, Okla.
• Health sport science major expected to graduate May 2020
• Favorite team: Northwestern
• Favorite players: Sean Taylor, Walter Payton
• Favorite sports moment – personal: After the first college game, hugging my family. And being named All-Conference and All-Region.
• Favorite sports moment – overall: "Celebrating a big play with my teammate! And just winning!"
• What do you like most about NWOSU? My teammates and coaches (family)
• Who do you most look up to? "My parents for always being there supporting and taking care of me and all my siblings."
• Goals –
Winning the day.
Be there for my brothers.