The Central Bronchos will be hosting their first round Mid-America Intercollegiate Atheltics Association tournament game tonight, but they were close to earning a bye in the opening round.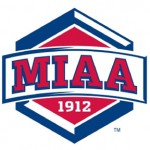 UCO put together a six-game winning streak near the end of the season.  But the Bronchos dropped a heartbreaker to Fort Hays State, 80-79, on a last-second layup in what was essentially a battle for the No. 4 seed and a trip to Kansas City, bypassing the first round.
The fifth seeded Bronchos (17-9, 11-8) host tonight's 7 p.m. matchup with No. 12 seed Missouri Western (10-17, 5-14) at Hamilton Field House.  UCO won the only meeting between the two, 92-75, in the final game before the Christmas break on Dec. 21.
Northeastern came up just short of the opportunity to host in the opening round of the MIAA, finishing the regular season one league game out of the three-way tie that made up the sixth spot in the conference.
A midseason stretch that saw the RiverHawks lose six straight cost them in the league standings.  However, NSU won three of the last five regular season contests, including the final game at home in the new NSU Event Center and the final game on the road to go into the postseason with a victory.
Ninth seeded Northeastern State (14-12, 9-10) travels to Topeka, Kan., to meet No. 8 seed Washburn (17-9, 10-9) tonight at 7 p.m.  The two teams split regular season meetings with each winning at home.