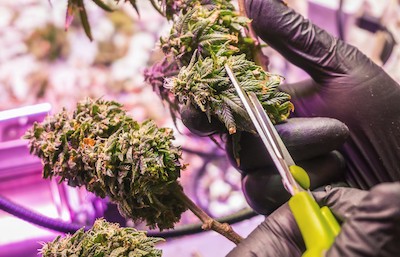 788 Trim Co. is the Best Source for All Your OKC Bud Trimming Needs!
When it comes to running your Cannabis operation, only the best tools and equipment will work for you and your customers. The harvesting system is one of the most important steps in the growing process – so you want to make you get it right!
If you're wondering what equipment will work best for you or you need help cleaning and maintaining your existing equipment, give 788 Trim Co. a call today! With experts available to answer all of your questions and close contact to other professionals in the industry, 788 Trim Co. should be your choice for OKC Bud Trimmer.
You want only the best features to serve your customers, and 788 Trim Co. has exactly that! From expert opinions to access to the best equipment, here are just a few of 788 Trim Co.'s services:
788 Trim Co. Services and Products
Harvesting Supplies and Tools
Equipment Rentals or Purchases
Machine Overview: operation, cleaning, tips and tricks
Machine Maintenance
Expert Analysis and Consultations
Whether you're looking for help finding the right tools, need a professional machine cleaning, or want an expert opinion on what machine to buy – 788 Trim Co. is the place to go! Don't hesitate, stop by and ask a question, and improve your business today.
Learn More About 788 Trim Co.
Interested in improving your harvesting process? Find more information about 788 Trim Co. and their services with their contact information below.
788 Trim Co.
2422 W. 41st St. Tulsa, OK 74107
(918)-518-1481
info@788trimco.com