Citizens of Sound is Tulsa's Best Podcast Recording Service
Citizens of Sound is a full-service podcast recording company. Although based in Tulsa, Oklahoma, Citizens of Sound has clients across the country, including many in the television and film industry in Los Angeles.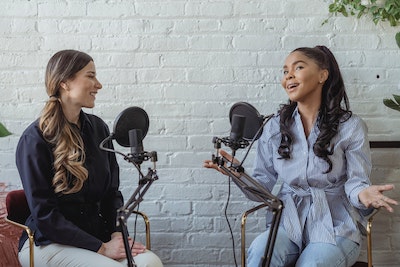 The company's diverse portfolio demonstrates how they welcome everyone: No podcaster is too inexperienced and no podcast topic idea is too niche or unique for Citizens of Sound.
If you are new to podcasting, Citizens of Sound can guide you through the process from ideation through the production process. In addition to recording, they'll help you license music, book guests, and edit your content so it sounds polished and professional.
Citizens of Sound will even create a video recording of your podcast to post on YouTube so you can be sure you're connecting with your listeners in as many ways as possible. They also record and produce audiobooks.
Podcasting is a great way to build an audience around your brand or business, and with Citizens of Sound, you can be sure you're putting your best foot forward. Visit their website today to learn more about their Tulsa podcast recording service.
Areas of Focus
Citizens of Sound owners Will and Charis Retherford bring more than 10 years of production and audio experience to their company, and they provide a number of services for their clients.
Podcast Branding
Ideation and Conception
Consulting and Training
Episode Production
Music Licensing and Original Composition
Management and Booking
Audiobook Production
YouTube Production
Content Production
Learn More About Citizens of Sound Tulsa Podcast Recording Service
Citizens of Sound
1821 S Carson Ave
Tulsa, OK 74119
(918) 430-4740