Sponsor Dental Associates of Athens
As an Athens Dentist, Dental Associates of Athens provides their patients with the highest quality dental care as well as a comfortable office atmosphere. In addition to their experience and expertise in dental care, each member of the team is also passionate about treating their patients with compassion.
One of the qualities that set this Athens dentist apart is their willingness to create a unique, customized plan of care for each patient. Because of this attention to detail, they are able to meet oral healthcare needs both effectively and efficiently. Listening to each patient's needs and desires, as well as their apprehensions, allows them to serve them in the best way possible. 
In addition to their focus on each patient, Dental Associates of Athens also prioritizes continued education. Along with this training comes the use of advanced dental tools and technology, as well as new techniques. Whether your dental needs are simple, such as a routine cleaning or involve a complex restorative procedure, this Athens dentist is ready to help you achieve the smile of your dreams.
Areas of Focus
Dental Associates of Athens provides many dental services including both restorative and cosmetic dental procedures. A few of the Athens dentist services they provide include the following: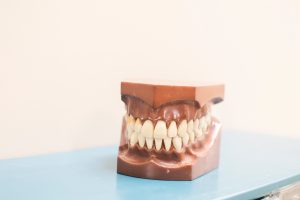 Comprehensive Dentistry
Preventative Dentistry
Dental Cleaning and Exams
Cosmetic Dentistry
Teeth Whitening
Restorative Dentistry
Invisalign
Dentures
Emergency Dental Procedures
Botox
Sedation Dentistry
You can find more information on the services provided by Dental Associates of North Athens at this link. 
Contact Dental Associates of Athens
Dental Associates of Athens
105 SOUTH HINE STREET, ATHENS, AL 35611
(256) 232-1404