Dental Associates of Childersburg Is The Best To Address Dental Emergencies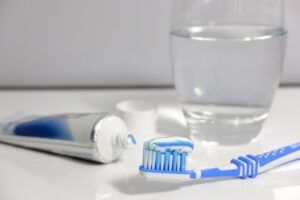 Dental trauma is an injury to your teeth, gums, mouth, or face that can be potentially serious. Ignoring a dental emergency can increase the risk of permanent damage. For all dental emergencies,  Dental Associates of Childersburg is here to assist you when you need help the most.
We are a general dentistry office that is committed to providing excellent dentistry in a comfortable environment. Our dental care is not cookie cutter; we provide individualized care to every patient. We will create a customized treatment plan using discussed health needs, goals and priorities. Not only are we an emergency dentist in Childersburg, we provide a wide variety of general dentistry practices including preventative dentistry, restorative dentistry, and cosmetic dentistry.
Our office uses state-of-the-art facilities and modern equipment to ensure maximum patient comfort at all times. Some of our advanced dental technologies include digital x-rays, intra-oral camera, panoramic x-rays and more.
Areas of Focus
The Dental Associates of Childersburg offer the following range of services:
Preventive Dentistry

Dental Cleanings
Dental Hygiene
Oral Cancer Screening
Fluoride Treatment

Cosmetic Dentistry
Restorative Dentistry

Restorative Dentistry
Dental Implants
Dentures
Composite Fillings
Inlays/Onlays
Crowns
Bridges
Dental Emergencies
Learn More About Dental Associates of Childersburg
Dental Associates of Childersburg
34011-B U.S. Hwy 280 W
Childersburg, AL 35044
(256) 378-3127
childersburg.dentalassociatesnearme.com
Monday: 8:00am – 5:00pm
Tuesday: 8:00am – 5:00pm
Wednesday: 8:00am – 5:00pm
Thursday: 8:00am – 5:00pm