Grandpa's Records & More Is Tulsa's Number One Record Store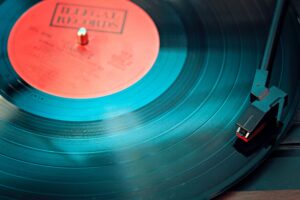 Grandpa's Records & More, a record store in Tulsa, began with a man's passion and love for music. The business's founder, Grandpa, purchased his first LP record and record player in 1956 while stationed at Kirkland Air Force Base in Albuquerque, New Mexico. Throughout his 21-year career in the Air Force and after he retired, he purchased LP's and 45's and even made the transition into CD's. One of his dreams was to own a record store so he could share his love for the music.
His daughter and granddaughter honored his dream. Since his passing, the two have picked up were he left off in adding to his collection. We hope you enjoy seeing some vintage vinyl 45's, CD's and it brings back wonderful memories like it does for us.  Stay tuned, as we are adding hundreds of titles each week.
Areas of Focus
Grandpa's Records & More offer the following products for sale:
Records
Vinyl
LPs
CDs
DVDs
Apparel
Learn More About Grandpa's Records & More
To visit or contact Grandpa's Records & More, please use the following:
Address:
701 W Washington STE. 914
Broken Arrow, OK 74012
Phone: (918) 637-1962
Email: support@grandpasrecords.com
Website: stage.grandpasrecords.com