HBI Global Partners Supports Unreached Children in India
HBI Global Partners, a dedicated organization committed to making a difference, stands firmly behind its mission to support Unreached Children in India through a diverse range of effective strategies. 
With a deep understanding of the unique challenges faced by these children, HBI Global Partners tirelessly works towards providing them with the necessary resources, opportunities, and care they deserve. 
Through targeted initiatives and a compassionate approach, HBI Global Partners strives to empower these children, unlocking their potential and creating a brighter future for them in the vast and vibrant country of India.
By implementing educational programs tailored to the specific needs of Unreached Children, HBI Global Partners equips them with valuable knowledge and skills that can uplift their lives and open doors to a better future. 
Through the combined efforts of dedicated individuals and the support of compassionate donors, HBI Global Partners is dedicated to transforming the lives of Unreached Children, paving the way for a brighter and more equitable India.
Keep reading to learn more about partnering with HBI Global Partners in supporting unreached children in India.
Areas of Focus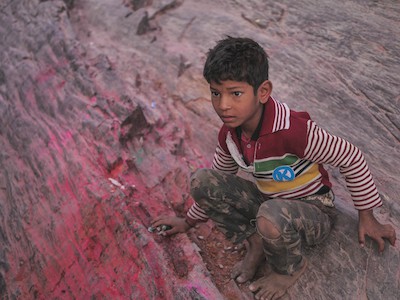 HBI Global Partners supports unreached children in India as well as other underprivileged groups through a variety of initiatives and strategies.
Listed below are some of the areas of focus offered by this ministry:
Child Development Centers

Regional Drop-In Centers

Day Schools

Child Sponsorships

Leadership Development

Online Education Opportunities

Degree Programs
Learn More About HBI Global Partners
You can learn more about HBI Global Partners, or partner with them to support unreached children in India, using the information listed below:
HBI Global Partners
P.O. Box 3037
Broken Arrow, OK 74013
(877) 424-4634
info@hbiglobalpartners.org
www.hbiglobalpartners.org
Learn more about Oklahoma Sports here!