Visit Inkwell Printing for Tulsa's Top Custom Jerseys
Inkwell Printing in Tulsa is the go-to destination for high-quality custom jerseys that meet the demands of sports teams and schools. With a reputation for exceptional craftsmanship and attention to detail, Inkwell Printing has established itself as a trusted provider of customized apparel.
When it comes to custom jerseys, Inkwell Printing offers an impressive array of options.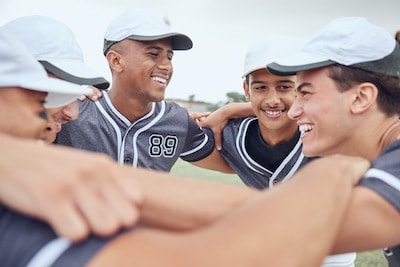 When you're looking for personalized sports team jerseys, they have got you covered. Their team of skilled designers and technicians work closely with clients to bring their vision to life, ensuring that every detail, from colors and logos to fonts and patterns, is accurately represented.
One of the standout features of Inkwell Printing's custom jerseys is their commitment to using top-quality materials. They understand the importance of durability, comfort, and vibrant colors in creating a lasting impression. Whether it's sublimated jerseys, screen-printed designs, or embroidered logos, Inkwell Printing uses cutting-edge techniques and materials to ensure that their custom jerseys stand the test of time.
If you're in Tulsa and in need of custom jerseys, Inkwell Printing is the place to go. With their commitment to excellence, attention to detail, and wide range of customization options, they will ensure that you receive custom jerseys that exceed your expectations.
Areas of Focus
Inkwell Printing is the best place to find Tulsa custom jerseys as well as other customized clothing, including:
Sports team uniforms
Spirit wear
School apparel
Custom embroidery
Sublimation printing
Vinyl printing
Learn More About Tulsa Custom Jerseys
Inkwell Printing
3925 South Highway 97
Sand Springs, OK 74063
(918) 508-3634