Simple Simon's Pizza is the Best Tonkawa Restaurant
Simple Simon's Pizza is the place to go when you're looking for hot, delicious pizza.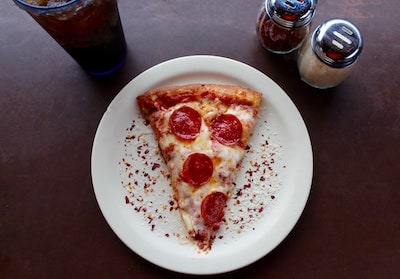 Whether you plan to share it with family and friends or are simply looking for an easy, tasty meal for yourself, Simple Simon's Pizza can't be beaten.
The restaurant offers carryout and dine-in options as well as a lunch buffet every day but Saturday. If you choose this option, you can try some of Simple Simon's specialty pizzas such as the 6 Meat Deluxe, the Pepperoni Pounder, or the Fiesta. Plus, you get to eat as much as you want, making this option a great choice for families with hungry children.
If you aren't in the mood for pizza, Simple Simon's also offers wings, stromboli, Calizones, breadsticks, and sandwiches — something for every craving and palate. Top off your meal with some dessert pizza or cinnamon breadsticks, or save them for when your sweet tooth strikes later.
Simple Simon's Pizza believes in the importance of family values, and they value excellence in everything from the food they serve to how their staff serves it. Because of this, Simple Simon's is a great choice for your next family meal. Check out their Tonkawa location today!
Areas of Focus
Simple Simon's Pizza is a Tonkawa restaurant that serves delicious food to the community in a variety of ways.
Carryout
Catering
Dine-In
Lunch Buffet Sun-Fri
Online Ordering
Pick-Up Window
Tuesday Night Buffet
Learn More About Simple Simon's Pizza
Simple Simon's Pizza
1210 E. North Ave.
Tonkawa, OK 74653
580-628-5381
simple-simons-pizza-tonkawa-126.brygid.online/zgrid/proc/site/sitep.jsp