Simple Simon's Pizza is Stillwater's Best Pizza Restaurant
Simple Simon's Pizza opened its first restaurant in 1987, built on a belief in family values and great pizza. Today, the company has over 200 locations in ten states, one of which is in Stillwater, Oklahoma, and it still believes in family values and great pizza.
Simple Simon's Pizza offers a wide variety of pizzas, calzones, strombolis, salads, sandwiches, and desserts.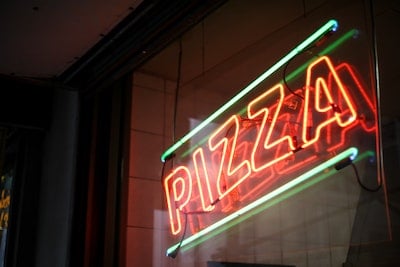 The restaurant also serves wings, breadsticks, and a variety of drinks, making it a great meal choice for a game day or party.
As far as pizza goes, customers can choose to create their own pizzas or order one of Simple Simon's specialty pizzas such as the Buffalo Chicken pizza or the Bacon Cheddar pizza. If you're looking for a different way of getting your pizza fix, a "Calizone" or stromboli might hit the spot, or try branching out to a signature sub sandwich.
Finish off your meal with a dessert pizza, and be sure to check out the specials before you order to see what kind of a great deal you can get.
Customers can enjoy their food at home with carryout or delivery options or dine in at the Simple Simon's Pizza restaurant for lunch and dinner seven days a week.
Areas of Focus
Simple Simon's Pizza in Stillwater offers a variety of services to the community. These include:
Carryout
Catering
Pizza Delivery
Dine-In
Online Ordering
Pickup Window
Learn More About Simple Simon's Pizza
Simple Simon's Pizza
424 North Main Street
Stillwater, OK 74075
405-707-9222
simple-simons-pizza-stillwater-002.brygid.online/zgrid/proc/site/sitep.jsp