Sponsor | RhinoC60
RhinoC60 is a quality company dedicated to bringing its customers the highest-quality C60 Olive Oil. C60 Olive Oil combines Carbon-60, a powerful antioxidant, with high-quality organic olive oil to treat many medical conditions with positive results!
Areas of Focus
The research behind C60 has shown many health benefits, and in one particular study, it almost doubled the lifespan of the rats that participated in the study! From the listed benefits, it is evident that anyone can benefit from adding C60 to their supplement regimen. From the groups of people who have found relief provided from the supplement, many benefits were provided to people of all ages, in all stages of well-being. This influences athletes' performance abilities and shortened recovery times; brain fog, memory loss, and lack of mental clarity; fine lines and wrinkles, reduced age spots, and provides more supple skin; energy levels are increased without an energy crash; and improved focus and moods.
C60 Olive Oil has been proven to have many health benefits, including, but not limited to:
Increased longevity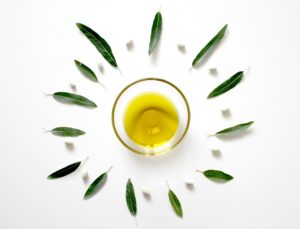 Reduced inflammation
Reduced aches & pains
Antibacterial & antiviral properties
Improved immune & cognitive function
Boosted metabolism
Prevents arthritis
Benefits to eye health
These are just a few of the many health benefits that C60 Olive Oil can give you! RhinoC60 takes pride in the quality of their ingredients, so you know exactly what you are putting into your body. They use the highest-quality olive oil. Unfortunately, not all olive oils on the market are pure. That's why they use olive oil that meets European standards. In addition to the highest-quality olive oil available, RhinoC60 uses the purest form of C60 (99.99% pure). This combination of these two incredible ingredients will help your body to possibly heal current ailments and prevent future diseases.
Product Deals
1 Bottle of RhinoC60 Olive Oil | Free Shipping
2 Bottles of RhinoC60 Olive Oil | Free Shipping
3 Bottles of RhinoC60 Olive Oil | Free Shipping
RhinoC60 is here for all your C60 Olive Oil needs! Contact them today to make a purchase or for more information!
RhinoC60
3939 S. Harvard Suite 237 Tulsa, OK 74135
918-486-9189