OPSU Communications
Erika Chartrand
GOODWELL — Coming back from a sixth national title on the men's side at the College National Finals Rodeo (CNFR) this past June, the Oklahoma Panhandle State University Rodeo Team is ready to give it their all again this year. They will kick-off the 2017-2018 season this coming weekend at the Colby Community College Rodeo in Colby, Kan. Panhandle State's renowned rodeo team has brought in talent from all over the world. There are four students from Australia as well as six from Canada teaming up with student-athletes from all around the United States for a total of 64 team members. There are 36 new additions to the team and several returning members.
Bull rider, Cody Ballard from Australia, is coming off an impressive year placing third in the region and earning him a trip to the CNFR this past June where he won the first round with an 81.5 score and won third place in the average.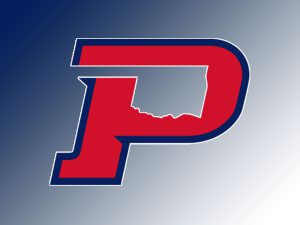 "The CNFR was a great experience," Ballard said. "I had a ball up there in Casper. It was awesome to be a part of a champion team. I'm more hungry for it this year after getting pretty close last year."
Seniors Jake Finlay and Will Martin, also key members of the 2016-2017 CNFR team, will be aiming for a third trip to the CNFR and another Central Plains Region championship. Other returning members from the 2016-2017 CNFR men's team include team roper and tie-down roper Nate Johnsrud and bareback rider Dylan Riggins.
On the women's side, Melanie Roman will lead the way. She placed third overall in the Central Plains region barrel racing last year earning her a spot on the 2017 CNFR team. Alongside Roman will be senior Marti Frazier who is off to a great start in the barrel racing, winning the first team jackpot by two tenths of a second.
The women are striving for a national title of their own and will look to many of the new faces on the team for success such as Baylee Henderson, who won the 30th annual timed event championship two weeks ago in Canyon, Texas. Henderson had to breakaway rope, tie-down rope, head, heal, and run barrels all on the same horse. Also present at this event were Hagen Brunson, Bridget Merrigan, and assistant coach Shelbie Weeder. Between the four Aggies, they managed to win every event and first through fourth in the average.
The fall schedule is set as follows: Colby Community College in Colby, Kan., Sept. 15-17; Southeastern Oklahoma State University in Durant, Okla., Sept. 28- 30; Oklahoma State University in Stillwater, Okla., Oct. 5-7; and Northwestern Oklahoma State University in Alva, Okla., Oct. 26-28. Aggie fans are encouraged to come cheer on the team on their path to success!
Three time CNFR qualifier and rodeo alumni Josh Frost had a few words of advice for this year's team: "Take advantage of the opportunity you have been given to rodeo for OPSU. Use every day to get better and carry that over each weekend at the rodeos."
With coaches Robert Etbauer and Shelbie Weeder leading the team, a successful season is bound to occur once again.
"The team has been working hard getting ready to kick the season off in Colby, we have a lot of talent and even better attitudes," Weeder said. "I think it's going to be a great year."
The team is looking forward to making the community proud and plans on making this year the best one so far!