OKLAHOMA SPORTS PODCAST
The Oklahoma Sports Podcast was introduced in February 2013, then called the OSB Podcast. Since that time, there have been more than 160 editions. And OklahomaSports.Net is thankful to have the wide variety of guests, including: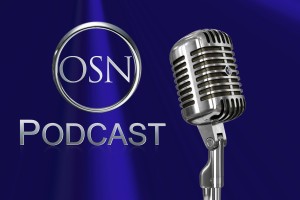 Tracie Anderberg, Sabrina Attaway, Bo Atterberry, Casi Bays, Justin Barkley, Drew Beard, Bryan Bedford, Jordan Beech, Mark Berokoff, Bill Blankenship, Dave Bliss, Nick Bobeck, Spencer Bond, Eric Bozeman, Ron Bradley, Patrick Bronn, Andrew Brown, Barbara Burnett, Mike Carter, Emily Cerny, Dan Cocannouer, Mike Cochran, Josh Collins, Bobby Cope, Kristen Coventon, Bobby Cox, Denney Crabaugh, Misti Cussen, Robert Davenport, Sheri Deily, Kevin DeShazo, Mark Dicus, Kinzie Didier, Tasha Diesselhorst, Derek Dorris, Tony Duckworth, David Mickey Evans, Kenny Evans, Terry Evans, Ron Faubion, Michelle Fisher, Chris Francis, Kent Franz, Dennis Furr, Josh Gamblin, Nate Gamet, Mike Garrett, Russell Gaskamp, Larry Gipson, Randy Gipson, Haely Goodpasture, Darin Grover, Alan Hall, Doug Hall, Mike Hammett, Ja Havens, Jennifer Hayden, Dan Hays, Kayla Hebert, Ryan Held, Jake Hendrick, John Herrick, Bryan Herring, Willie Holley, Stan Holt, Bill Huddleston, Barry Hudson, Sid Hudson, Dave Hunziker, Barbara Jackson, Cassidy Jasperson, Chris Jensen, Jason Jeschke, David Johnson, Gary Kloppenburg, Trevor Knight, Adam Lambert, Sydney Lawrence, Dylan Lemley, John Liddle, Jay Lindly, Roxanne Long, John Mack, Amy Madden, Kim Maher, Malcolm Mann, Bobby Martin, John Martin, Shane Martin, Tim McCarty, Brisco McPherson, Phil McSpadden, Matt McWilliams, Vinson Metcalf, Cheryl Miller, Edgar Miraku, Gina Mizell, Hannah Moeller, Marcus Moeller, John Moon, Quinton Morgan, Kenny Morrison, Eric Moyer, Kelsi Musick, Jerry Olson, Courtney Paris, Matt Parker, Chet Pobolish, Aso Pogi, Baylee Price, Devonse Reed, Matt Reynolds, Ray Richards, Rob Robinson, Mike Ross, Trevor Rubly, D.J. Sanchez, Dwone Sanders, Zack Saunders, Charlie Schaef, Kalynn Schrock, Doug Self, Anthony Slater, Genny Stidham, Scott Sutton, Charles Terry, Nigel Thomas, Todd Thurman, Doug Tolin, Jimmie Tramel, Latricia Trammell, Stan Wagnon, Jadyn Wallis, Matt Walter, Curtis Waltman, Tom Webb, Michael Westbrook, Cody White, Fred Williams, Austin Wood, Dan Wood, Kenyatta Wright, Sydney Youngblood and Carly Zak
NCAA, NAIA and NCCAA coaches and athletes, athletic directors, high school athletes and coaches, website owners, newspaper columnists, broadcasters, conference commissioners, many Hall-of-Famers, a WNBA coach and a player, a former NFL player and a movie producer/director to boot.
Listen to the archives here: OKLAHOMA SPORTS PODCAST