Today the OSN Spotlight, presented by Blackbeard Marine, shine on Nicholas Heath Shenold!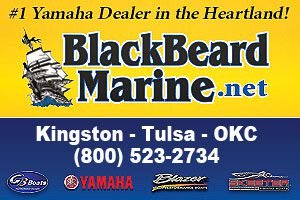 • Southwestern Bulldogs rodeo
Saddle bronc – High School and College
• Hometown: Glencoe, Okla.
• Majoring is engineering technology – manufacturing and expected to graduate May 2018
• Favorite teams: SWOSU Bulldogs
• Favorite sports moment-personal: Winning the 2015 Equiblues Rodeo in Saint Agreve, France
• Favorite sports moment-overall: Riding Butlers and Sons champion bucking horse – Killer Bee – at the Elk City, Okla. PRCA rodeo
• What do you like most about SWOSU? "The overall atmosphere and culture it creates. Our coach, teammates, and student body are awesome."
• Who do you most look up to? "I look up to those who desire better for themselves, while still caring for others, and rise above their circumstances, to become the best person they can be each and every day.
"A famous actor was once asked this question and he responded, 'Myself in 10 years', and I certainly agree with that statement.
• Goals:
Short-term
Do every day what others do occasionally.
The 2017 College National Finals Rodeo Saddle Bronc Champion.
Qualify for and win the 2017 PRCA Prairie Circuit Finals Rodeo in turn qualifying for the Dodge Ram National Circuit Finals in Kissimmee, Fla.
Qualify for and win the 2017 PRCA Saddle Bronc Riding Permit Challenge in Las Vegas, Nev.
Long-term
Qualify for and win the Wrangler National Finals Rodeo.
Start a boys ranch for those who have aged out of the foster care system, and help to establish a firm and positive foundation on which to build a future for themselves.