KANSAS CITY – Langston scored early and often in the first half, but the top scoring team in the country overcame the Lions' lead and pulled away in the second half.
William Penn outscored Langston, 52-39, in the final 20 minutes and won, 84-80, in the quarterfinal of the NAIA Division I Men's Basketball National Championship on Saturday.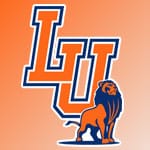 Langston (24-10) took over a back-and-forth game and used a 16-0 run in the first half to take a 32-14 lead with just less than six minutes remaining in the first half. It was a balanced attack as six different LU players scored during the run.
But William Penn's Torren Jones sparked a mini-run for the Statesmen, who average 92.8 points per game, and they were able to get back to within nine at the break.
Daryle Morgan, Jr. and Terrell Jones accounted for 10 of the 12 Langston points to start the second half. But those 12 were countered by 21 from William Penn (33-3), and the game was tied at 51-apiece.
With the game tied again at 53-53, Lionel Ellison made a three-pointer to give the Statesmen a lead they would not give up.
Langston trailed by as many as nine late, but got back to within four on a long range jumper by Terrell Jones, at 84-80 with 1:15 left. But the Lions couldn't get any more shots to fall after that in three more attempts, and fell by that score.
Michael Harris had 20 points and four rebounds on the day. Morgan finished with 17 points and six boards. Terrell Jones put in 14 points and Jamal McDowell scored 10.
Torren Jones had a game-high 22 points for the Statesmen.
The trip to the NAIA quarterfinal was the first for the Langston men's basketball team in program history, as the Lions won their first-ever games in the tournament in their fifth appearance.
William Penn moves into the Fab Four for the first time for that program and will face the winner of Texas Wesleyan and Dalton State (Ga.) on Monday.