CamTech Is Tulsa's Best IT Support
CamTech isn't just another basic Tulsa IT company; we're your partner for all things online! We understand that Tulsa businesses need efficient solutions and reliable protection against rising threats like ransomware or malware attacks on their systems. Our experienced  IT support team works hard every day with you to ensure your systems are performing at top efficiency and safety. No matter the size of your business, we offer both professional expertise AND quality customer support 24/7. Having a reliable Tulsa IT support business on your side makes all the difference and allows you the peace of mind that your business is always safe and up-to-date.
We are here because you deserve better than subpar services from other providers who can't provide personalization or solutions tailored to your business's specific needs. We offer unparallel IT support services while maintaining positive and strong client relationships. We are the ones to call for all your Tulsa IT support needs.
Areas Of Focus
CamTech has been serving the Tulsa area for over 20 years with the best in IT support. We offer a wide range of IT services including:
-Tech Support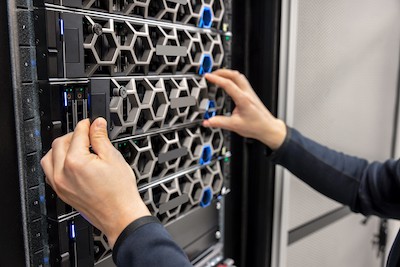 -Computer Support
-Data Storage Solutions
-Cybersecurity
-Networking
-Email Solutions
-Backup and Disaster Solutions
If there is an IT support problem you have that is not listed here, please give us a call! There is rarely a problem we can't help you solve.
Learn More About CamTech, Tulsa IT Support Business
We are ready to serve you with all your IT support needs. To learn more about our services or contact us with any questions, please refer to our IT business information below. We look forward to hearing from you!
Address
CamTech
2416 W Detroit St, Broken Arrow, OK 74012
Phone
918-896-9830
Email
jc@camtechmsp.com
Website
camtechmsp.com
Hours
Mon-Fri 8am-5pm, 24/7 virtual support