Foundation Law Firm is McAlester's Best Criminal Attorney!
If you or someone you know has found yourself in need of a McAlester Criminal Attorney, Foundation Law Firm can help. Mr. Wesley Cherry has extensive experience practicing law throughout Oklahoma and opened his practice in McAlester so that he could better serve his clients. As a native of Eastern Oklahoma, Wesley understands the needs of the locals and is suited to provide them with excellent legal representation.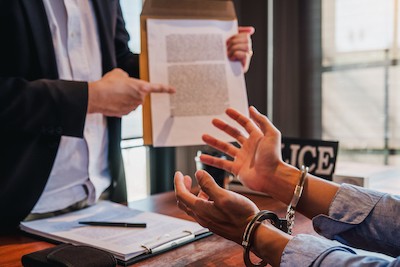 Experienced in criminal law, Wesley has handled an abundance of criminal cases, both as a defense attorney and as a prosecutor. He is well-versed in how best to advise you and ensure that your rights are being protected.
When looking for legal representation, you want someone who is fair, honest, respected, experienced, and advocates for the rights of their client. Foundation Law Firm will do nothing less than represent you with your best interests in mind.
Foundation Law Firm Areas of Focus
Legal cases can be extremely overwhelming, so knowing that your attorney is experienced and trustworthy is very important. At Foundation Law Firm, they do more than just handle criminal cases; in fact, some of the common cases they work on include:
Learn More About Foundation Law Firm
Whether you find yourself in the midst of criminal charges, or you need legal advice on how to move forward with adoption, or you need help defending yourself against personal injury claims, Foundation Law Firm can help. If you'd like to learn more or schedule a consultation, their contact information is below:
Foundation Law Firm
P.O. Box 758 McAlester, OK 74502
(918)-839-6353
Foundationlawfirm.com