Church Planting in India Positively Impacted by HBI Global Partners!
In a nation where many gods are accepted, it is not enough to just spread the Gospel. HBI Global Partners is working to reach the unreachable and make them into disciples through personal leadership training and the planting of churches.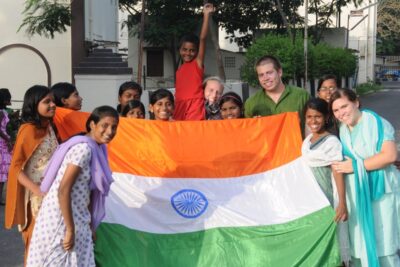 Church planting in India through HBI Global Partners takes people from evangelists, to disciple-makers, to church planters through non-formal trainings. Church planters come together in fellowship, equipping and encouraging one another to carry on throughout all of India.
As an organization that has been fulfilling their mission for 65 years, HBI Global Partners has planted over 11,000 churches in 23 states in India – and wants your help to reach even more people.
HBI Global Partners Strategies
India is home to one-fifth of the world's population and one-third of the world's unreached people groups and is made up of over 600 different languages. In order to reach these people and fulfill the Great Commission, HBI Global Partners uses several different strategies.
India Church Planting
Children At Risk
Global Experiential Learning
Each of these strategies has successfully prepared over 12,000 men and women to serve the Lord faithfully throughout all of India.
Learn More About HBI Global Partners
Whether you want to be a part of the team and volunteer, or donate to their worth mission, HBI Global Partners wants to partner with you.
If you'd like to learn more about HBI Global Partners, contact them today:
HBI Global Partners
PO Box 3037
Broken Arrow, OK 74013
info@hbiglobalpartners.org
(877)-424-4634