Sponsor | HBI Global Partners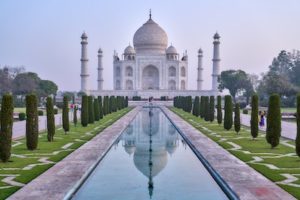 HBI Global Partners is a Christian mission organization focusing on fulfilling the Great Commission in India. Jesus told the disciples to "go into all the world and preach the gospel." (Mark 16:15)
HBI Global Partners has a number of strategies they are using to not only spread the Good News in India but also to provide relief to the people that are struggling. Through India church planting and other outreaches, more and more people are coming to know the saving power of Christ.
Areas of Focus
India church planting organization, HBI Global Partners, uses a number of strategies to reach the people of India. They include:
Contact India church planting organization, HBI Global Partners, if you feel called to India.
HBI Global Partners was founded by Dr. Paul Gupta who had a vision of reaching India for Christ. He was able to establish the Hindustan Bible Institute where Indian nationals could come and be trained in the Word of God. Today, HBI Global Partners continues to carry out Dr. Gupta's vision. Not only do they now have many centers in India, but they also have a support base in Oklahoma.
Contact HBI Global Partners
HBI Global PArtners
P.O. BOX 3037 Broken Arrow, OK 74013
(877) 424-4634
info@hbiglobalpartners.org
India Church Planting | HBI Global Partners | Hindustan Bible Institute
If you'd like to know more about OklahomaSports.net, click here.