MCM Real Estate Advisors Has the Best Cold Storage Solutions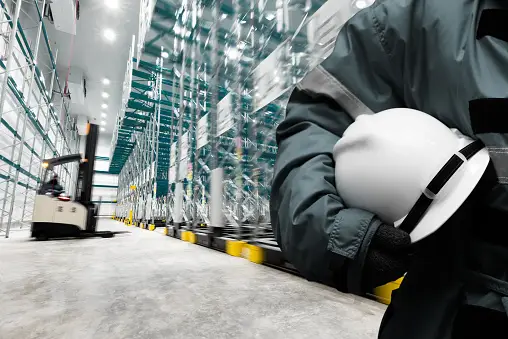 In today's fast-paced and interconnected world, properly storing and transporting temperature-sensitive goods are critical to maintaining product integrity and meeting regulatory requirements. Cold storage solutions ensure that perishable items, such as pharmaceuticals, fresh produce, and frozen goods, remain at the required temperatures throughout their journey from production to the end consumer. To address this vital need, MCM Real Estate Advisors offers comprehensive cold storage solutions that are designed to preserve the quality, safety, and efficacy of temperature-sensitive products.
MCM Real Estate Advisors has established itself as a leading provider of cold storage solutions, trusted by businesses around the globe. With years of experience in the industry, they have developed a deep understanding of the unique challenges faced by companies in need of temperature-controlled storage. MCM Real Estate Advisors takes pride in their ability to deliver tailor-made solutions that meet the specific requirements of their clients. 
MCM Real Estate Advisors' commitment to compliance and safety provides peace of mind to their partners, knowing that their valuable products are in capable hands.
Areas Of Focus
MCM Real Estate Advisors provides a number of services that benefit clients, whatever their needs may be:
Cold storage solutions for temperature-sensitive products

State-of-the-art infrastructure with advanced technologies

Customized storage options for diverse industries

Precise temperature control and monitoring systems

Compliance with regulatory standards and safety protocols

Quality control and assurance measures

Expertise in handling pharmaceuticals, food, and other perishable goods

Inventory management and tracking capabilities

Specialized handling of sensitive and fragile products

Efficient logistics and supply chain solutions

24/7 security and surveillance for stored goods

Flexible storage options for short-term and long-term needs

Consultation and advisory services for cold storage requirements

Dedicated customer support and responsive communication

Continuous improvement and innovation in storage practices

Partnership opportunities for long-term collaborations

Learn More About MCM Real Estate Advisors
MCM Real Estate Advisors
901 Boland Street, Fort Worth, TX 76107
(817) 550-3363
matt@mcmra.com
http://mcmra.com/