Rivercross Healthcare Provides Oklahoma's Best Hospice Healthcare
When it comes to hospice care, Rivercross Healthcare is the leader in Oklahoma. Our team of highly trained and compassionate caregivers provides exceptional end-of-life care for our patients and their families, whether you need us in a hospital, assisted living facility, or your home.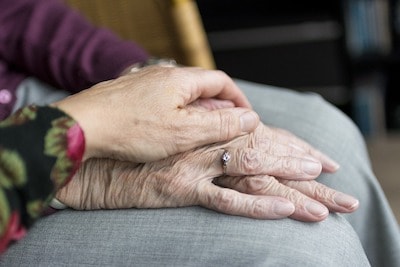 We understand that this difficult time can be emotionally draining for everyone involved, so we strive to make it as seamless as possible.
Our team of hospice experts provides a full range of services tailored to each individual's needs. This includes access to medical professionals, pain and symptom management, home health aides, spiritual support, bereavement services, and more.
We are committed to providing the highest level of clinical excellence and compassion, making sure each person feels respected and cared for during their journey with us. We also know that every patient's needs are different, so we take the time to truly understand each individual's situation and provide the best possible care to fit it.
At Rivercross Healthcare, we understand that this is a difficult yet important time for our patients and their families. We are here to provide the highest quality of care and ensure everyone feels supported throughout the process. With our comprehensive range of services and team of dedicated professionals, you can trust us to be there with you every step of the way.
Areas of Focus
Rivercross Healthcare provides some of the top Oklahoma hospice healthcare and has several areas of expertise:
Learn More About Rivercross Healthcare
Rivercross Healthcare
9920 E 42nd St #201
Tula, OK 74146
(918) 622-9281