Get The Best End Of Life Care In Springfield, Missouri with Seasons Hospice!
When a patient is facing a life-limiting illness, the hospice team at Seasons Hospice is here to provide comfort and care. They understand that this can be a difficult time for patients and their families, and their goal is to help everyone through the process with compassion and dignity.
Whether a patient is in their home, a nursing facility or one of our inpatient hospice centers, their team of experts will work to ensure that they are comfortable and have all of their needs met. Their hospice services are available to patients of all ages, and they offer both inpatient and outpatient care.
They also provide support for families and loved ones, helping them to cope with their own grief while they care for their loved one.
Seasons Hospice & Palliative Care is a not-for-profit organization dedicated to providing quality end-of-life care to patients and their families. They serve patients of all ages in Springfield, Missouri, and the surrounding area. If you or someone you know is facing a life-limiting illness, please contact them today. They would be honored to help you through this difficult time.
Areas of Focus in Seasons Hospice Program: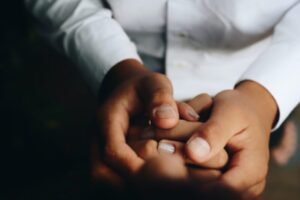 • Pain management
• Symptom control
• Emotional and spiritual support
• Inpatient care
• Outpatient care
Learn More About Seasons Hospice
Their team is available 24 hours a day, 7 days a week to answer any questions you may have. They accept most insurance plans and Medicare/Medicaid.
Website
Phone Number
(417) 890-5533
Address
1831 West Melville Road
Springfield, MO 65803