Bright Home Health | Broken Arrow Home Health Care
Bright Home Health offers Broken Arrow Home Health Care services to aging as well as disabled individuals who require assistance in completing daily tasks. By providing in-home caregiving services, the offer your loved one the ability to receive the care they deserve. Since they are able to stay in their homes, they have the independence they desire.
Bright Home Health believes that every individual has worth, no matter their age or ability. Because of this, they aim to instill purpose in each of their clients by assisting them in making contributions to their families and the community. Providing individuals with the ability to accomplish tasks on their own is beneficial to both mental and physical wellbeing. This added level of care is something that sets this Broken Arrow Home Health Care company apart.
Areas of Focus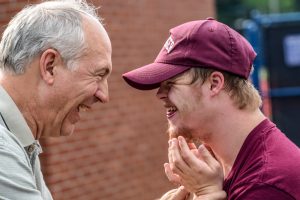 Bright Home Health provides its clients with many Broken Arrow Home Health Care services. A few of the areas in which they specialize are listed below: 
Personal Care

Hygiene Assistance

Companion & Homemaker

Meal Preparation

Light Housekeeping

Live-In Caregiver

Skilled Nursing

Medication Management

In-Home Lab Draws
You can find a complete list of the services provided by Bright Home Health at this link.
Bright Home Health offers professional caregiving services to both aging and disabled individuals. Their team of skilled caregivers along with Registered Nurses design a care plan which meets your loved one's unique needs. With Bright Home Health, you can be sure that your loved one is in capable and compassionate hands.
Contact Bright Home Health
Bright Home Health
1175 S Aspen Ave Ste L
Broken Arrow, OK 74012
(918) 258-4810
Click here to return to the home page.