Deposition Academy | Deposition Tips and Info Blog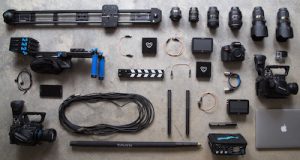 Deposition Academy is a platform dedicating to sharing its knowledge about legal videography. From owning and operating a legal videography business to actually shooting and editing a deposition video, Deposition Academy has many tips and tricks.
Legal videography is used to produce more evidence to the jury. Things like medical examinations and depositions have ways of exposing more truths to specific cases. Recounting testimonies and displaying mannerisms of the deponent can make the case lean one way or another.
Legal videography take a professional and skilled videographer. Etiquette, equipment, and client communication is all very important when it comes to the craft. Deposition Academy is here to shed light for those interested in becoming legal videographers.
Areas of Focus
Deposition Academy has articles written by professional legal videographers. There are a number of topics covered, from shooting a deposition video via Zoom to how much you should charge for your videography services. You can even see their Youtube channel by clicking here.
Deposition Academy