The Dental Studio of South Tulsa | Tulsa Porcelain Veneers
The Dental Studio of South Tulsa takes pride in being a premier Tulsa dentist. As a team, they focus on putting their patients first by utilizing the most advanced technology and dental imaging available. The staff of this Tulsa dentist office is highly professional in their respective skills which ensures that you receive the highest quality care. If you live near the Tulsa area and are in need of dental care, The Dental Studio of South Tulsa is the place for you!
Areas of Focus
Tulsa dentist, The Dental Studio of South Tulsa, specializes in a wide variety of services designed with your dental care in mind.
Regular Dental Checkups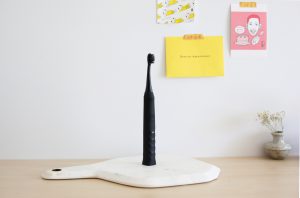 CEREC Crowns and Bridges
Dental Implants
Gum Disease Prevention and Treatment
Teeth Whitening
At The Dental Studio of South Tulsa, we work with you in mind. We offer a variety of services to be able to treat each of our patients to the level of care they require. Our advanced technology provides us the opportunity to offer services that are not available at most other Tulsa dentist offices. Our CEREC technology is just one of the services that set us apart from most. This top-of-the-line procedure saves you time and money when you are needing a dental crown or bridge. You can find more information about this unique service on our website.
As your premier Tulsa dentist office, we are honored to treat each patient that walks through our doors to exceptional dental care!
Contact The Dental Studio of South Tulsa
The Dental Studio of South Tulsa
6112 E. 61st Street, Tulsa, OK 74136
(918) 745-0500
FRONTDESK@WESLEYBLACKDDS.COM