Tom Zeiders is Tulsa's Best Tax Lawyer
Tom Zeiders Tax Attorney is your best Tulsa Tax Lawyer here to help with all your tax needs. They are dedicated to providing you with the highest quality in legal representation. Their expertise includes many areas of litigation including tax law, oil and gas law, estate planning and real estate.
With Tom Zeiders Tax Attorney, there is no such thing as a hopeless tax problem. Their legal team is devoted to defending the rights of taxpayers and they have helped many small business and individuals resolve their tax problems. They are here to help you with all your legal tax problems.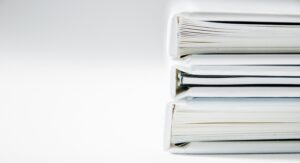 Tom Zeiders Tax Attorney provides legal services for many areas including:
Corporate & Business Transactions
Oil and Gas Title and Transactions
Medical Marijuana
Immigration Law
Tax Resolution
Estate Related Taxes
Probate, Estate and Trust Administration, and Guardianships
Business Succession Planning
Nonprofit Administration and 501(c)(3) Formation
Native American Law
Insurance Disputes
Oil & Gas Litigation
Business & Commercial Litigation
Construction Defect Disputes & Litigation
Employment Litigation
Personal Injury Litigation
Trust & Estate Litigation
Find out how Tom Zeiders Tax Attorney can help you with your legal needs by contacting them today!
Website
Phone Number
(918) 550-8105
Address
7134 S. Yale, Suite 300,
Tulsa, OK 74136