St. Gregory's got the news Wednesday that Oklahoma Baptist knew when it won the Sooner Athletic Conference tournament on Saturday.  Each team will be headed to Kansas City to participate in the NAIA men's basketball national tournament next week.
And it turns out the number 14 is important to each team's appearance.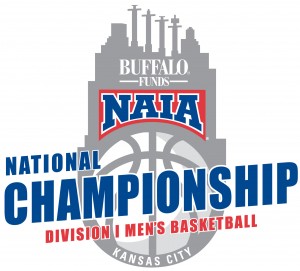 Oklahoma Baptist (19-15) earned an automatic bid to the national tournament with its SAC tournament win.  The Bison are in the tournament for the 14th consecutive year, having made the trip to Kansas City every year beginning in 2000-01.
But OBU has drawn a tough opponent.  They will face the overall No. 1 seed Cal State San Marcos (30-1).  The Bison have a historical advantage as this is their 27th appearance in the tournament with two titles,  while the Cougars are in it for just the second time.
For St. Gregory's, the number 14 represents the number of years it has been since the Cavs' last appearance.  Oddly enough, the last time SGU was in the national tournament, 1999-2000, was the last time OBU wasn't.
St. Gregory's (21-9) received the third at-large bid and will face 15th seeded Wiley [Texas] (25-6), winners of the Red River Athletic Conference tournament.  This is the second tournament appearance for SGU and the third for Wiley.