Although folks around the southeastern area of the state won't be seeing Kaylie Baxter on the court anymore, it doesn't mean she won't still be around and having an impact on those around her.
Baxter, a senior at Southeastern Oklahoma State University, is getting ready for graduation in a few weeks and already has a job lined up.
She will be the new Southeast Oklahoma Women's Ministry Representative for the Fellowship of Christian Athletes.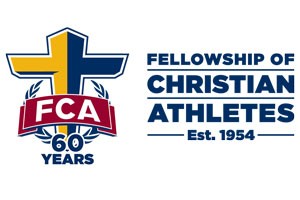 Even those familiar with FCA in the area likely haven't heard of that position before. And that's because it's just been created.
Baxter will be assisting Southeast Area Representative John Capps in a way that, according to him, only she can.
"Kaylie's going to fill a position that we feel is much needed in our women's, as well as our girls' and coaches wives' ministries," Capps said. "She's going to start on a part-tmie basis, but she's going to fill a gap that, personally I just could not fill. And there's nobody that we feel is more qualified, so we're excited."
And Baxter said she feels she'll be an extension of what is already happening in the area.
"I'll basically be doing everything that John Capps has been doing, except in the women's ministry side," Baxter said.
"So I'll go in and out of the junior highs and high schools in this area and just minister to them and love on them, be their chaplain if they want me to. And if they don't have an FCA, then help to generate that. Basically, just be a light where a lot of people can't go in the schools and primarily with the females."
Baxter has finished her collegiate athletic career with the Savage Storm basketball team. She came to SE after a year playing at Murray State College in Tishomingo, and has made a way for herself in Durant, starting every game in both her junior and senior seasons and 85 games total for the Storm.
She will be charged to reach out to not only student-athletes on campuses around the area, but she does have an understanding of what it's like to be not just a student, but also an athlete as well.
"Being a student-athlete has a special influence on campus. It can be a tremendous blessing if you allow it to be. But it can also be a terrible influence if you allow it to be that.
"For me it was a tremendous blessing to be able to play basketball, the sport I love, obviously getting financial support through college, but also, most importantly, being an influence for Christ on the court.
"It was a tremendous blessing in every realm, being there with my teammates in the locker room, and then on and off the court getting to share and show God's love to not only my teammates and coaches, but also to my opponents as well. I can't use any other words that just a blessing."
Baxter led her team in time on the court her senior year (31.5 minutes per game), while scoring in double figures (11.2 ppg) and leading SE in blocked shots and being second on the team in rebounds, assists and steals.
Southeastern finished the year 13-16 overall and 11-11 in the Great American Conference. The Storm had an eight-game winning streak midway through the season and earned another trip to the GAC Tournament.
And although the year didn't turn out the way she may hoped, Baxter said she is still content with the results.
"My senior year had a lot of adversity, to be honest, as a competitor that's not really how you would want to go out. But through those adversities, I believe me and my teammates and my coaches all grew this year – together and in Christ.
"And I totally believe 100 percent in my heart that it was all part of God's plan for us. Even though I selfishly may have wanted a winning season and may have wanted to make it past the conference tournament, God has better plans and through that His glory was known.
"And so, it's like I said, there were so many obstacles to overcome, but we did that together and we didn't fall apart. And I believe that it made all of us stronger as a whole."
Working in FCA is not something at new to Baxter, and certainly not in the area. She is a 2012 graduate of Durant High School. And her family has kept her exposed to the organization.
"FCA has been a huge part of my life as long as I can remember. My parents were both very athletic and into athletics in general. They are both believers as well. So FCA just embodied everything my family believes in – Jesus, and obviously integrating that into sports."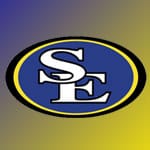 Kaylie's mother, Teenie, played basketball at Southeastern and her father, Keith, was an assistant coach for the football team for 12 years, the head coach from 2001-04, and is currently the athletic director.
"I remember as a child, going up to Colorado and to FCA camps with my family. And then throughout high school I had the opportunity to lead my FCA in Durant. And now in college, again, the same opportunity to be on the leadership team at Southeastern. Throughout my whole life, it's just had an amazing impact."
But as her time wearing the basketball uniform has wound down, her opportunities to be a part of a team continue. And for Baxter, it's not the name on the front or the back of the jersey that she hopes people remember.
"Honestly, I hope that people don't remember my name, but they remember Christ's name. And that everything I did glorified Him. I pray that they would see His love shown through my life and in my actions, not only on the court, but in the classroom and wherever I am. It is kind of bittersweet to step back and leave Southeastern.
"I mean, I've been a part of Southeastern my whole life, it seems like, with my dad being a football coach and then an athletic director. So it definitely is going to be a different transition.
"But I'm so, so glad that I'll be able to stlll be in this area and be able to minister to the sports teams here and to be a part of what God's doing in this area."