When a team gets a win in the season opener, it generally carries with it the good feeling that the work done in the off season has paid off.
UCO's 26-7 win at Fort Hays State on Thursday was not only that, but it also doubled as a milestone win for the program as it was the 600th.
Bronchos coach Nick Bobeck kept things in perspective, but said he appreciates the significance of the victory.
"Every win is a big win," Bobeck said.  "But obviously when you're starting out the season, you want to build confidence and you want your team to feel as good as it can.  Especially coming out of the gate with a young football team.
"With it being Win No. 600 in the history of our football program, it was obviously a big day.  We're excited about the future of our program and the way these kids hopefully will continue to grow throughout the rest of the season, as we think they will."
The defense made its presence known with one of its best performances since Central joined the tough Mid-America Intercollegiate Athletics Association.
Bobeck said he was gratified with the effort and what the outcome shows.
"That's the thing I talked about quite a bit," Bobeck said.  "I'm really proud of not only our kids, but our coaches.  Both coaches and players have taken quite a bit of ridicule over the last couple of years.
"We've known all along what we've had, as far as our coaches goes, what kind of people they are and teachers they are and the schemes they have in place. I'm really proud that they saw the success they deserve.
"The kids went out and executed and that's something that I think we should see a lot more of.  We've got a good group of players on that side of the football.  It should be a lot of fun.
The Bronchos had individuals earn conference honors from the performance as well.
Sophomore kicker Seth Hiddink was the MIAA Special Teams Player of the Week, for his 4-for-4 field goal performance.  Coupled with his two PATs, Hiddink scored 14 points.
Redshirt freshman quarterback Chas Stallard has stellar results in his collegiate debut.  He rushed for 107 yards and one of his team's touchdowns and passed for 204 yards and connected with Connor Pulley for the other TD.
Stallard was named the league's Offensive Player of the Week.
Bobeck spoke about Stallard and Jake Gandara, also making his first start for the Bronchos, and their impact in the win. Both were part of the same recruiting class, which is starting to come into its own.
"Both of those guys are kids we recruited in 2012-2013.  Chas had to redshirt last year and Jake had an opportunity to play.  We recruited really well in that cycle.  And those two aren't the only ones; we have a lot of great players in that class.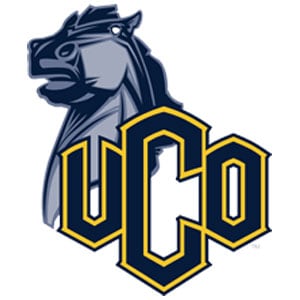 "Those guys obviously had an outstanding night and they're just kind of breaking the cusp of what they could be.  So we want to continue to build confidence in those kids and if we can do that, we feel like we can have a pretty good opportunity for the next couple of years to have some extremely talented skill position players.
With the Thursday night win, the Bronchos had a little extra time for rest.  And Bobeck said his team didn't get too banged up, but the additional time before the next game was beneficial anyway.
"We came out of the game really healthy the other night, so that wasn't a big deal.  But I think just coming out of camp and getting the first game out of the way on a Thursday and giving the kids an opportunity to go home and see the folks and sit down and watch a little college football on Saturday, rather than playing.
"I think that's always a positive thing, when you've come off a win, you feel good about it, but it gives you an opportunity to start game planning and slow everything down and get everybody a little bit of rest and then get going this week.
"It was a positive thing and we're looking forward to Saturday with our home opener."
That home opener is Saturday when the Bronchos host Missouri Western at 6 p.m. in Wantland Stadium.