With the acceptance of Oklahoma Baptist to NCAA Division II candidacy, the Great American Conference has added its 12th member.
The GAC officially opened for business in 2011 with nine charter members, but there was always an idea that the roster wouldn't stop at that number.
GAC commissioner Will Prewitt said he was pleased with the additions  and the symmetry in which everything has come together.
"The plan, after we had the nine charter members was, that we really wanted to get 12 schools," Prewitt said.  "We were able to add Southern Nazarene and Northwestern in pretty short order.  The 12th school took just a little bit longer, but boy, you talk about an incredible fit."
And Prewitt could not downplay his excitement about the addition of Oklahoma Baptist to the league.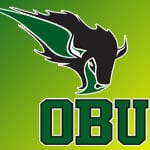 "This is an absolute coup for the GAC," Prewitt said.
"Geographically, it works out perfectly. It's easily accessible for most of the Arkansas schools.  It gives an incredible travel partner for Southern Nazarene and it balances out six Oklahoma schools and six Arkansas schools.  Four public and two private in each state.
"And all of that is great, but then when you factor in that we're getting the NAIA's Directors' Cup champion for all sports over the last two years, that already has pre-existing rivalries with a number of our member institutions.  I don't know if we could really sit here and dream up a better 12th school for the GAC to add."
The announcement by the NCAA Membership Committee about Oklahoma Baptist as one of five universities to start the transitional process was not the only good news for GAC schools.
Southern Nazarene was informed that the school has been recommended for full active status, after having successfully completing its three-year journey.
"We're so happy for the coaches, the administration and especially the student-athletes at Southern Nazarene," Prewitt said.  "It's a long, hard process to go through.  And there are certain years where you don't happen that opportunity to compete for any kind of championship.
"But they have had great leadership at Southern Naz, all the way to the top.  Loren Grsheam, (SNU) president, was actually an NAIA championship-winning basketball coach in the late '70s, so he's very familiar with the world of college athletics.  Bobby Martin, Tammy Ikerd and the compliance office, and all of their coaches just did a great job.
"I'm fired up for the people of Bethany."
A big factor for both SNU and the GAC is that the Crimson Storm is now eligible for postseason play, both nationally and within the conference as well.
"It really enhances our events that we are able to add them to our championships this year."
SNU had a number of teams in the past couple of years that finished high enough in the conference standings to have competed in the GAC postseason tournaments.  Michael Hearne won the individual title in golf.
But the benefits extend to the conference level also as competition for a limited number of postseason berths becomes more intense with a larger number of teams competing for them.
Another program finds itself now just one year away from the opportunity to celebrate active membership in the NCAA.
Northwestern received word on Friday that it had met all the requirements necessary to complete Year Two of the process and was recommended to move on to the Provisional Year, the final year of the transition.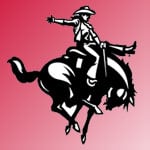 Prewitt commended the hard work done in Alva to get NWOSU to this point.
"It's not a slam dunk that you move forward in this process," Prewitt said.  "Every year, there are multiple schools that either don't get into the process or don't move forward in the process.
"Then again, they have an administration at Northwestern that is committed to doing what they have to do and doing it well. There was very little stress waiting on an answer about them.  President Cunningham, Andy Carter, and the entire staff out there have done a great job."
And the commissioner is confident about the outcome of the process as a whole.
"They're going to do what they have to do next year and they're going to make it through in flying colors and we're going to be sitting here at this same point next year welcoming Northwestern into active membership."
All of the recommendations from the Membership Committee will be reviewed by the NCAA Division II Management Council as part of its regular process during its July 21-22 meeting, and if no further action is taken at that time, the membership changes will take effect Sept. 1.
With number of schools in the Great American Conference now at 12, there seems to be a sense of completeness.  There had been speculation outside the league about reaching that "magic number" almost since the group's inception.
Conjecture about Oklahoma Baptist as the 12th school has been a topic of conversation for many months of late as well.
Maybe now the big question remaining for the GAC is whether Oklahoma Baptist or Ouachita Baptist will be known as "OBU."