When Stan Holt first took over the men's basketball program at Langston nearly four years ago, he spoke on the Oklahoma Sports Podcast about his vision for the team.
He talked about a culture in which the people would respect one another and be a family, one where they would play hard and win. Building that winning culture starts with toughness and a good work ethic. Having some talent was a necessity too, but as long as the young men buy in, those things would go a long way, not only on the court, but also in life.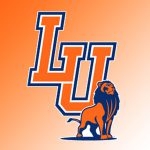 Holt has seen the fruit of that mindset and that work in what his teams have since been able to accomplish.
Langston has amassed the most wins of any men's basketball team in Oklahoma during the last three years, regardless of national affiliation or division – all levels of NCAA, NAIA and NCCAA.
The Lions have won 70 games (70-29) from 2015-2018, and have the best winning percentage during that time (.707).
Holt said many people and many players have played a role.
"We were fortunate enough when we first took over the program to get a few players that had a few years left – Curtis Jones, Myles Eglin, Renard Green, Terrell Jones, Daniel Mulamba, Jamal McDowell, Mike Harris, Donald Denasto – those guys we had for multiple years and they really contributed to the success," Holt said. "To get the foundation of the program headed in the right direction, it was nice to be able to coach them multiple years.
"A lot of teams at our level end up with a lot of one- or two-year guys and for us to be able to have a lot of those that I just mentioned for three years was very fortunate. It helped build consistency and it helped build an expectancy of what we wanted to accomplish. And by my third year with many of those players, they knew exactly what we wanted to do, especially defensively, without us even saying it.
"I think it gives you a huge advantage when you have that kind of consistency for that long."
The Lions also have put together those 70 wins in a consistent fashion. Langston is also the only team in the state to have had three 20-win seasons during this stretch.
And LU earned a spot in the NAIA national tournament in each year, making it to the Elite Eight in 2017.
Here is the list of the top 10 winning percentages for men's basketball programs from 2015-2018:
1] Langston 70-29 (.707)
2] Rogers State 60-26 (.698)
3] Southern Nazarene 68-30 (.693)
4] East Central 62-28 (.689)
5] Oklahoma City 60-31 (.659)
5] Randall 60-31 (.659)
7] Mid-America Christian 65-39 (.625)
8] USAO 57-37 (.606)
9] Central 53-36 (.595)
10] Southwestern Christian 60-43 (.582)
Being at the top of that list is no small thing as the success the Lions has been able to achieve has not come during a down-period for men's basketball in the state.
MACU won an NAIA championship in 2016. Randall has won three consecutive NCCAA D-II titles and SCU was the NCCAA D-I runner-up in 2016 and 2018. Oklahoma made an NCAA D-I Final Four appearance in 2016.
Holt said the work ethic of his team and the dedication of his staff has put the Lions in the position to have the steady success they have achieved.
"Trey Hendon, my assistant, has done a phenomenal job helping our program and our team get ready for opponents," Holt said. "We really have high expectations of what we produce, in terms of our scouts and what we prepare for.
"I think we bore our guys at times with how much film we make them watch. But the hallmark of a winning team that it wants to know those things. The team that made that Elite Eight run last year couldn't wait to watch the film. They knew how valuable it was, how accurate it was and how much hard work went into showing those things. And Trey does a phenomenal job of helping us get prepared."
Holt also recognized the Langston administration and staff, including President Smith and current Director of Athletics Donnita Rogers as being a part of the Lions' winning ways, as well as Assistant A.D. TeNeisha McKinney, former assistant coach Jamahl DePriest, and former SID, Daniel Garrett.
"Working under Coach Tim Floyd and Phil Johnson and Bob Cantu and Gib Arnold helped me to be prepared to take this job and do well with it. And obviously (former A.D.) Mike Garrett, who first hired me and had the belief in me that I could put something like this together.
"And I have to thank my family – my mom, sister and girlfriend – they have been incredibly supportive to fly out when we've been in conference tournaments and national tournaments and even on the road. Coach Hendon's dad travels all over the place and really supports us, too.
"It's really cool. The players get to know our families. We love that."
Holt went back to what he had said four years ago – combining hard work and family – to define the culture he said he believes is on his campus today.
"We think we're building high major Division I expectations, high major Division I scouts, but small college family atmosphere. That's what we try to build and continue to build here at Langston."