Some great small college basketball will be on display in Moore this weekend.
The Hillsdale Saints are hosting the Hudiburg Classic this Thursday through Saturday on campus, and it is an event that has grown heading into its second year.
Head men's basketball coach, Mark Berokoff, said he is excited about the growth of the Classic and that people should come and watch.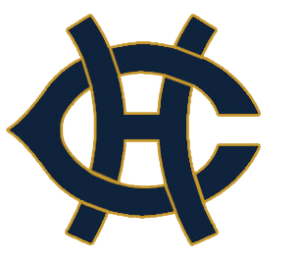 "We started it last year and it was a huge success," Berokoff said. "And this year we brought in more team from all over the country."
Seven states are represented in the fields of men's and women's basketball teams. Along with Hillsdale are Arlington Baptist (Texas), Central Christian College of the Bible (Missouri), Central Christian College (Kansas), Rhema Bible College (Broken Arrow, Oklahoma), Trinity Bible College (North Dakota), University of Valley Forge (Pennsylvania) and York College (Nebraska)
"People should come to this event because in my opinion it's the best small school basketball tournament you can see. We have five or six nationally ranked teams. There are a lot of very good games here for small school basketball."
Hillsdale Free Will Baptist College is a four-year school with the athletic program affiliated nationally with the National Christian College Athletic Association (NCCAA) and the Association of Christian College Athletics (ACCA).
Both the men's and women's teams are currently ranked No. 1 in the country in the NCCAA Division II rankings. The men are 6-6, while the women are 14-1 and riding a 13-game winning streak into the Classic.
"It's one of those things that doesn't happen too much in any level of college basketball," Berokoff said about having both teams at No. 1.
The Hudiburg Classic gets underway Thursday at noon with Trinity and York in the first game of five on the day. Hillsdale's men will take on Central Christian College in the final game of the day at 8 p.m.
The first game for the Hillsdale women will be on Friday at 7 p.m. against Central Christian College of the Bible.
The campus is located at 3701 S. I-35 Service Road in Moore.