By Joey McWilliams
Southwestern middle blocker Elizabeth McVicker was named the Great American Conference Offensive Player of the Week this week for her performance against Harding and Arkansas Tech.
The senior averaged 3.22 kills per set and 3.89 points per set in wins over the GAC perennial powers.
Those were solid numbers for any player to produce in those matches. However, the road that led McVicker to be available for the Lady Dawgs last week was a long one.
Prior to this season, she had been out of competitive college volleyball since 2011.
McVicker graduated from Owasso High School in 2009. She had transferred from Sapulpa and was on the Rams' team that won a state championship her senior year.
And to play volleyball at the next level, she didn't have to go too far, heading to Oral Roberts University in Tulsa.
"I didn't really pursue other colleges," McVicker said. "I started playing in eighth grade at Sapulpa and the college coach from ORU came over and she pretty much taught me how to play volleyball. I thought that was so cool.
"She was a coach at the club also. She was always around and my family were big ORU supporters. She ended up offering me and going into my senior year, I verbally committed and signed to play."
McVicker played three seasons there. Her junior year, the Golden Eagles fell in the Summit League championship to North Dakota State.
"Unfortunately, I think we kind of peaked," McVicker said. "That was pretty devastating for me to lose. We put everything into it and didn't play that well."
And following the loss, things continued in a downward direction.
"It was dead week. And then when we came back, it was Thanksgiving Week. And then my sister got into a pretty bad car accident and that week I was in the hospital with her and my family.
"I just used that an out. I was burned out on volleyball. Academically, I was taking all these gen-eds. I would joke around saying that I was majoring in volleyball. But I really just had no idea of what I wanted to do. I was just young and going to college naively.
"And that next week, I just didn't take any of my finals and just used that as an out and was done."
That summer, she moved to Oklahoma City. She had considered trying out at UCO in Edmond and later heard about a possibility in Arkansas at UA-Fort Smith.
"I found out there was a parent of one of my former teammates who contacted me and said, 'Hey, I know this coach at Fort Smith who is looking for a middle," McVicker said. "You can still play. I think she's interested in you.'"
After getting paperwork in order in 2013, she spent time working at the Y, coaching, babysitting, and saving up my money.
"I took a summer class in nutrition," McVicker said. "It was just supposed to be a summer class to get my grades back up, because when I left ORU, I didn't take any W's. I just took some hard F's on my transcript and that hurt it pretty bad. So I just took some classes to get my grades back so I could transfer in the fall of 2013, but I still wasn't eligible to play. So I redshirted.
"When I went there, I was pretty excited about nutrition at the time. And I thought, 'Man, if I would have been healthier and eaten better, I could have probably been a better athlete.' But then I got there, it was kind of discouraging because they told me that was really not the best option and put me in some other classes.
"So again, when I got to Fort Smith, I wasn't doing what I really wanted to do in school. I was there to play volleyball. So it was just the same thing, different day, different school.
"Then I left again after 2013. My sister got into another car accident and I moved back home with my family."
Back in the Tulsa area, McVicker's perspective continued to clear up as to the direction in which she wanted to head.
"I got a good job the next year (2014) working with kids at a preschool. I've always liked working with kids. But I was trying to save money and needed a new car.
"So I worked at a law firm for those two years. They were training me to be a legal assistant. But I wanted to coach and that wasn't a very flexible job. They weren't going to let me take off to coach camps in the summertime.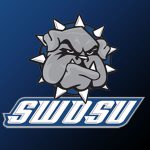 "I want to coach. I need to teach. So I got back to working at schools again."
And she said she had one regret in the back of her mind.
"I wanted that senior year, that senior night. I think about that a lot.
"I was always told that I had five years or six years on a clock and that ran out so I couldn't play anymore. I just didn't know any better."
She started looking at taking the NAIA route, because she had heard there was more flexibility there.
"I looked up the top 10 NAIA schools because I really wanted to be competitive and go win a ring," McVicker said. "So I contacted Jason Munoz, he was the coach at OCU, and they did well the previous year. One of my friends emailed him. He called me and wanted me to come but knew I had to take some classes to transfer into the private school.
"Then he called his best friend, Josh Collins (head coach at SWOSU), because he knew I wanted to coach, too. He was like, 'Hey, I think you need a student assistant.'
McVicker went to Southwestern to prepare to go back to OCU. But the road was not designed to head back to Oklahoma City.
A personal decision about his coaching career led Munoz to step out of the position at OCU. This opened the door for McVicker to stay in Weatherford – a place she was growing to love.
It was a challenging time for Collins himself, who was wanting to help Munoz.
"It was a double-edged sword because Jason's one of my best friends and he was obviously going through a time of transition and trying to figure out what he wanted to do with his life," Collins said. "There was a part of me that was going, 'Oh my gosh, there is the possibility of having this amazing player on our team next year.' And at the same time, I was trying to guide Munoz through our friendship in the way that God was calling him. It was a battle to try to be a good friend first and a coach second."
And as a student-assistant coach, McVicker was finding a place with the Lady Dawgs.
"There was this moment when I was coaching them, that I felt a purpose for my life," McVicker said. "I've never seen such a clear purpose for my future. Since I've been coaching them, I started realizing that everything I've been through, all the mistakes I've made, were for a reason so that I could help them through some of the same things. And at the least, to be relatable, is my hope.
"I remember this one game down in Lubbock, I was sitting on the bench. We didn't even win. We came back and went to five sets, but the girls were all out having fun – everyone on the floor and on the bench. And I just remember thinking, 'I want to be a part of something like that.'"
So with compliance checks in place, this season McVicker joined the roster of the SWOSU Volleyball team. As a senior. And Senior Night is not far away. – Tuesday, Oct. 30.
"Sooner than I thought, actually. The season's coming to a close fast. But it's definitely something I'm looking forward to."
Collins said he appreciates the variety of what McVicker brings to the table.
"She brings a ton of experience," Collins said. "And not all good experience. So at times, we can really use her resilience and her ability to battle back. Sometimes it's tough. Liz is a perfectionist and at times when she makes a mistake, she takes herself out of that role, but when she's not doing that, it's really awesome.
"Volleyball-wise, she is three plays ahead of me and definitely three plays ahead of everyone on the court. Where most players would just make a simple pass or maybe tip, Liz is going to push to a deep corner or turn and find an open spot that no one else would think about. She claims she's always been like that, but when I see it, I call it the 'Old Man McVicker Score.'"
As a 27-year-old, McVicker said she realizes things are different than they were seven years ago when she was on the court before.
"Sitting out for a few years, I probably could have treated my body better and been better prepared. I don't know. I do feel older physically. It's just mentally, I feel more prepared. I've grown in a lot of ways that I didn't know I could."
Her goals on the court are to win championships. Her future goals are to graduate and to coach. And along the way, she said she loves where she is now.
"I'm stronger. But I lean on my teammates and I coaches. And I wouldn't be able to do it without them.
"Every day, it's something different with school or life. But that's why I love being a part of a team and love coaching so much – because I have teammates every single day that are there for me."