From NSU Sports Information
Cedrique Flemming, Assistant Athletic Director for Media Relations
TAHLEQUAH, Okla. – Northeastern State Director of Athletics Tony Duckworth announced Tuesday the hiring of Jason Tinsley as the ninth head men's basketball coach in school history.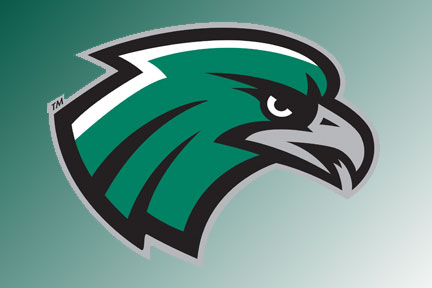 Tinsley takes over for Larry Gipson, who retired following a 17-year run that included the only NCAA Division II National Championship in school history (2003) and five appearances in the NCAA Championship tournament (2000-03, 2013).
"My focus during this search was to identify an individual who has the attributes and background to maximize the strengths of Northeastern State University and our men's basketball program," Duckworth said. "Jason Tinsley embodies the characteristics I sought in this hire. The Tinsley's will be an outstanding addition to NSU and Tahlequah."
Tinsley comes to Tahlequah following a highly-successful run as head women's basketball coach from 2010-14 at NCAA Division III Louisiana College in Pineville, La. During his four-year stint with the Lady Cats, he led the program to an 89-25 record and three berths in the NCAA Division III Championship tournament. The team advanced to the Round of 32 in 2011, which included the first NCAA tournament victory in school history.
He also led LC to three American Southwest Conference regular-season division championships and three ASC Conference Tournament finals appearances.
At Louisiana College, Tinsley guided two NCAA Division III All-Americans, 11 all-conference performers, seven All-ASC Defensive Team members, two ASC Defensive Players of the Year, and two ASC Freshmen of the Year.
"I want to thank Dr. Steve Turner and Tony Duckworth for the opportunity to coach the men's basketball team at Northeastern State University. It is an honor for me to be chosen to lead this program with its rich basketball tradition," Tinsley said. "My goal is to live up to the standard established by coaches Jack Dobbins, Ken Hayes, and Larry Gipson. Dr. Turner and Tony have done a great job of putting things in place to make Northeastern State University one of the better NCAA Division II jobs in the nation."
Prior to his stint at LC, Tinsley served as head men's coach at the University of North Carolina at Pembroke (NCAA D-II, Pembroke, N.C.) from 2003-08. His other head coaching stop came at Bossier Parish Community College (NJCAA D-I, Bossier City, La.) from 1999-02.
He owns a career collegiate coaching record of 161-151.
Tinsley was an assistant at three schools, most notably serving at Northwestern State University (NCAA D-I, Natchitoches, La.) under former University of Tulsa head coach J.D. Barnett. Barnett spent six years at TU from 1985-91, then coached at Northwestern State from 1994-99. Tinsley was on staff for his final three years at NSU. Barnett led seven teams to the NCAA tournament, with two of those appearances coming with TU (1986-87). His other five came at VCU (1980-81, 1983-85).
Tinsley was also an assistant at Missouri State University-West Plains (NJCAA D-I, West Plains, Mo.) from 1993-96. He received his first collegiate coaching job as an assistant at Georgia Southwestern State University (NAIA in 1992-93, current NCAA D-II, Americus, Ga.) from 1992-93.
At MSU-WP, he helped start the men's basketball program and coached three years under the tutelage of legendary high school and junior college coach Tom Barr.
During his time as a junior college coach, Tinsley helped groom two NJCAA All-Americans, one NJCAA Academic All-American, seven all-region players, four all-conference players, 13 NCAA Division I signees, and seven NCAA Division II signees.
Tinsley received a master of education degree in health and physical education from Northwestern State University in 1997. He also earned a bachelor of science degree in physical education from Northwestern State in 1989.
Tinsley and his wife, Dr. Sonia Tinsley, have one son, Landon (3).