This week's Oklahoma college Players of the Week, presented by First United Bank, are Daniella Wallen, OCU; McKenzie Stanford, OC; and Trevor Achenbach, OKWU.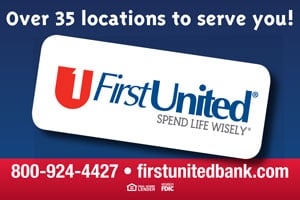 Daniela Wallen, senior, Oklahoma City
Another week of Wallen doing what Wallen does. The NAIA's top scorer at 24.12 ppg averaged just about that this week when she logged 24.0 points and 11.5 rebounds over two wins, and going 11-for-11 from the free throw line. Wallen leads the Sooner Athletic Conference in points per game, rebounds per game and steals per game.
McKenzie Stanford, senior, Oklahoma Christian (Perkins-Tryon H.S.)
Stanford led the way again for the Lady Eagles, who won two and now four straight to secure a winning season for the year. The senior averaged 22.0 points and 8.5 boards during the week. She recorded 25 points and 12 rebounds on Saturday, while her efforts on Thursday night were part of the victory giving OC coach Stephanie Findley her 600th career win.
Trevor Achenbach, senior, Oklahoma Wesleyan
The Eagles have started the 2017 season off well at 11-2, thanks at least in part to the play of Achebach. The senior had an incredible performance in the four-game sweep of Central Christian over the weekend. Achenbach went 12-for-16 (.750) at the plate, which included five home runs and brought in 17 RBI's. And it was fitting that he also had a grand slam in the series finale.