This week's Oklahoma college Players of the Week, presented by First United Bank, are Daniela Galindo, OCU, and Braxton Reeves, ECU.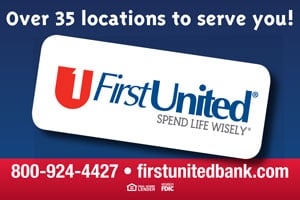 Daniela Galindo, junior, OCU (Shattuck H.S.)
Galindo earned the Hustle Award at the Sooner Athletic Conference tournament this weekend with her performance, helping her team to a tournament title. She put up a season-high 31 points in the championship game and averaged 20.3 points, 4.3 rebounds, 3.3 assists and 1.67 blocks over the three-game stretch. The junior shot 61.8 percent from the floor and 78.6 percent from behind the arc, hitting 11 of 14 from long range.
Braxton Reeves, senior, ECU
The Great American Conference's Player of the Year added Tournament MVP to his resume this weekend. Reeves put up 21 in the GAC championship game, an 82-67 ECU win, and averaged 21.0 points per game through three contests, along with 4.7 rebounds and 4.3 assists in 110 minutes on the court.