This week's Oklahoma college Players of the Week, presented by First United Bank, are Hayden Priddy, SWOSU, and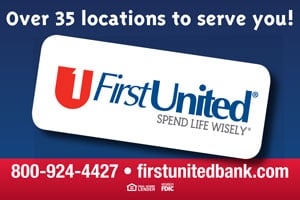 Hayden Priddy, sophomore, Southwestern (Piedmont H.S.)
The Lady Dawg point guard put up at least 23 points per game in three games last week while still distributing the ball. Priddy averaged 24.7 points, 5.7 rebounds and 5.7 assists for SWOSU, who went 1-2 for the week. The sophomore recorded a near triple-double with 28 points, eight boards and seven assists in a loss to an OBU team that had another sophomore having a strong week.
Katy Custer, sophomore, Oklahoma Baptist, (Dickson H.S.)
The Lady Bison also went 1-2 on the week, despite the numbers put up on the inside by Custer. She had two double-doubles of at least 24 points and 12 rebounds (against NWOSU and SWOSU) and averaged 23.3 points per game for the week. She was also 14-of-14 from the free throw line during the stretch.
Delvonte Pierre, senior, Cameron (Lawton H.S.)
The senior had a career night had a career shooting night in Wichita Falls. Pierre scored 28 points on 10-of-13 shooting from the field and put up a double-double with 11 boards to lead the Aggies to an 83-74 win over Midwestern State.