This week's Oklahoma college Players of the Week, presented by First United Bank, are Mariah Garcia, UCO, and Nick Burnham, OBU.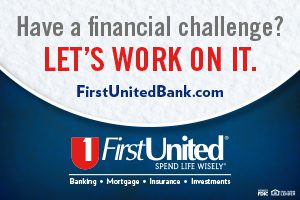 Mariah Garcia, senior, Central (Mustang H.S.)
Garcia earned a second place finish in the discus throw at the NCAA Division II Outdoor Track and Field Championships. Her throw of 176 feet, 11 inches was just one foot short of the throw that would win the title. Garcia won the title in 2016. She also finished 10th in the hammer throw this year, twice throwing 187 feet, 9 inches. Garcia finishes her time at UCO holding school records in the discus throw, shot put, and hammer throw.
Nick Burnham, junior, Oklahoma Baptist
The Bison completed a six-game run through the NCCAA World Series last week and defended their title of national champions with a walk-off win over Campbellsville in 10 innings in the title game. Burnham played first base in five of the games, going 7-for-13 at the plate with 14 RBIs, with eight of them coming in the opener over Ecclesia, and he had two RBIs in the title game. The junior scored nine times, had a double and three home runs and was walked four times. In the other game, Burnham took to the mound and pitched 5.0 innings of work and earned the win over Campbellsville in the first time the teams met in the tournament.