Today the OSN Spotlight, presented by Blackbeard Marine, shines on Chris Ebert!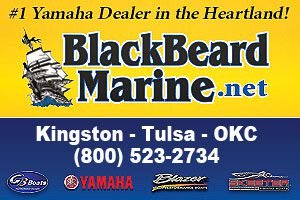 • Southern Nazarene cross country and track and field
• Hometown: Del City, Okla.
• Exercise science major expected to graduate May 2020
• Favorite teams: SNU XC and Track Team
• Favorite sports moments: "Last year when I was at Oklahoma City University, I was the only freshman to be on the varsity squad going to nationals. A few weeks before we had won conference and I had made All-Conference SAC, going into nationals. We were ranked second in the nation for NAIA, after we finished the race at Nationals, we had won our third consecutive national title. It was special to me because of the bond I had with some of the greatest guys I've ever run with and that we won.
• What do you like most about SNU? "I love the classes. Each professor knows you by your name and wants to get to know you. Everything that I've done so far is hands-on and I love it."
• Who do you most look up to? "I look up to my mom and my dad. Without them I wouldn't be here today. My mom has always shown what hard work is and that when the going gets tough you can quit. My dad, who is my stepdad, because he showed me how to become the man I am today. Without him, I don't know what I would have done. I hope that I can be half the dad, that he didn't have to be."
• Goals: My goals are to stay healthy. Aafter being injured for six months, it's shown me the little work that I need to do to continue to have success. My goal is to break school record and also to have positive mentality. Long term goals are to win a conference title and to qualify to the D-II NCAA XC nationals and also indoor and outdoor nationals.