Today the OSN Spotlight, presented by Blackbeard Marine, shines on Olivia Butler!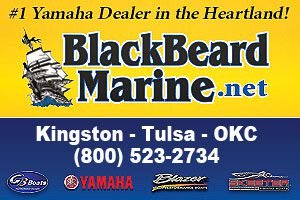 • Southwestern soccer
• Hometown: Oklahoma City
• English major expected to graduate May 2018
• Favorite teams: US women's national team, Liverpool FC, Toronto Raptors
• Favorite sports moment – personal: "Coming back after missing a month of the season and scoring two goals in our 4-0 win over Oklahoma Baptist to claim the GAC regular season championship!"
• Favorite sports moment – overall: "When Sarah Wilson scored to tie the semifinal game vs SNU in the championships in order to send us into PKs – which we won. "
• What do you like most about SWOSU? "I love the family atmosphere and all the relationships you are able to make because the culture is so inviting and friendly."
• Who do you most look up to? "I look up to my assistant coach Kira Bertrand. She pushes me to be my best and go past my limits. She is honest with me and tells me things I don't want to hear sometimes, only so I can improve and be on top of my game. It comes from a place of love and that has made a huge impact in my life."
•Goals:
To win the GAC championship
Go to national tournament
To improve and connect as a squad from beginning to end of the season.