Today the OSN Spotlight, presented by Blackbeard Marine, shines on Sarah Wilson!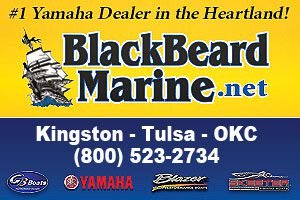 • Southwestern soccer
• Hometown: Cleveland, Okla.
• Played basketball, tennis, track and soccer at Cleveland H.S. and Yukon H.S.; plays soccer at SWOSU
• Math education major expected to graduate in May 2019
• Favorite teams: Oklahoma City Thunder and Okeene Whippets
• Favorite sports moment – personal: "Scoring against SNU in the semi-finals, which tied up the game and led to PK's. We ended up winning the game.
• Favorite sports moment – overall: "When we made it to the Sweet 16. After we made the final penalty kick in Minnesota, we knew that we would advance to the Sweet 16, where no one else in our conference had gone."
• What do you like most about SWOSU? "I love SWOSU because it is the perfect size. It is small enough to where the classes are not too big and gives me a chance to get to know the people in my classes."
• Who do you most look up to? "I look up to my Aunt Holly the most. I look up to her the most because she is the most loving, caring, God-centered, and welcoming person. She taught us to love and be kind no matter what and to always trust in God. She always puts other people above herself, no matter what."
• Goals: "To make it back to nationals and to make it farther then we did last year."