Here is the schedule, with scores to be updated, for the 2020 Class 4A high school basketball playoffs.
All games will be played on Friday, Feb. 21, or Saturday, Feb. 22. Districts 3, 4, 7 and 8 will play on Friday and Districts 1, 2, 5 and 6 will play on Saturday.
The girls' games will start at 6:30 p.m. and the boys games start at 8 p.m.
Playoff coverage is presented by Alliance Mortgage Group, the Holiday Inn Express & Suites-OKC Mid-Airport Area and the Comfort Inn & Suites-Oklahoma City West I-40.
CLASS 4A
AREA I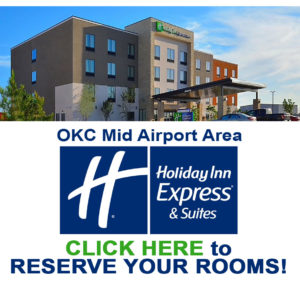 District 1 at Weatherford
Weatherford 80, Mount St. Mary 30 (Girls)
Weatherford 55, Mount St. Mary 34 (Boys)
District 2 at Cushing
Woodward 49, Cushing 32 (Girls)
Cushing 69, Woodward 53 (Boys)
District 3 at Kingfisher
Elk City 42, Kingfisher 40 (Girls)
Kingfisher 78, Elk City 24 (Boys)
District 4 at Clinton
Harrah 57, Clinton 49 (Girls)
Clinton 77, Harrah 58 (Boys)
District 5 at Cleveland
Cleveland 51, Seminole 48 (Girls)
Seminole 86, Cleveland 33 (Boys)
District 6 at Oologah
Oologah 80, McLain 40 (Girls)
Oologah 60, McLain 52 (Boys)
District 7 at Perkins-Tryon
Perkins-Tryon 63, Metro Christian 40 (Girls)
Metro Christian 49, Perkins-Tryon 36 (Boys)
District 8 at Bethany
Victory Christian 61, Bethany 25 (Girls)
Bethany 56, Victory Christian 43 (Boys)
AREA II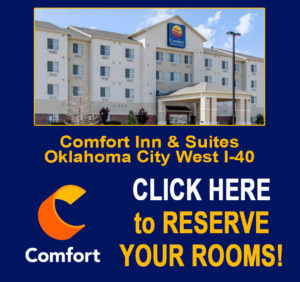 District 1 at Douglass
Tuttle 88, Douglass 29 (Girls)
Tuttle 61, Douglass 55 (Boys)
District 2 at Verdigris
Verdigris 64, McLoud 16 (Girls)
Verdigris 85, McLoud 51 (Boys)
District 3 at Heritage Hall
Harding Charter 66, Heritage Hall 50 (Girls)
Heritage Hall 70, Harding Charter 34 (Boys)
District 4 at Catoosa
Catoosa 44, Bristow 40 (Girls)
Catoosa 65, Bristow 43 (Boys)
District 5 at Anadarko
Anadarko 72, Chickasha 21 (Girls)
Anadarko 66, Chickasha 37 (Boys)
District 6 at Ada
Ada 47, Blanchard 34 (Girls)
Ada 46, Blanchard 20 (Boys)
District 7 at Sulphur
Sulphur 56, Elgin 27 (Girls)
Sulphur 38, Elgin 37 (Boys)
District 8 at Cache
Cache 65, John Marshall 42 (Girls)
Cache 71, John Marshall 67 (Boys)
AREA III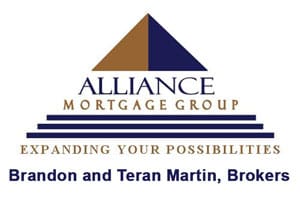 District 1 at Classen SAS
Classen SAS def. ASTEC-Fft. (Girls)
Classen SAS def. ASTEC-Fft. (Boys)
District 2 at Broken Bow
Plainview 46, Broken Bow 35 (Girls)
Broken Bow 59, Plainview 39 (Boys)
District 3 at Bishop McGuinness
Bishop McGuinness 57, Byng 34 (Girls)
Bishop McGuinness 55, Byng 50 (Boys)
District 4 at Checotah 
Checotah 53, Bridge Creek 44 (Girls)
Chectoah 67, Bridge Creek 46 (Boys)
District 5 at Newcastle
Newcastle 57, Pauls Valley 46 (Girls)
Newcastle 86, Pauls Valley 53 (Boys)
District 6 at Tulsa Central
Poteau 39, Tulsa Central 29 (Girls)
Tulsa Central 82, Poteau 60 (Boys)
District 7 at Muldrow
Muldrow 68, Idabel 27 (Girls)
Muldrow 54, Idabel 40 (Boys)
District 8 at Tecumseh
Tecumseh 76, Madill 29 (Girls)
Tecumseh 67, Madill 53 (Boys)
AREA IV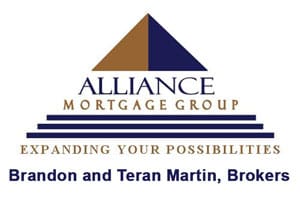 District 1 at Daniel Webster
Berryhill 66, Daniel Webster 25 (Girls)
Daniel Webster 81, Berryhill 68 (Boys)
District 2 at Fort Gibson
Fort Gibson 58, Sallisaw 25 (Girls)
Fort Gibson 52, Sallisaw 37 (Boys)
District 3 at Wagoner
Stilwell 42, Wagoner 30 (Girls)
Wagoner 61, Stilwell 59 (Boys)
District 4 at Sequoyah-Claremore
Locust Grove 66, Sequoyah-Claremore 24 (Girls)
Sequoyah-Claremore 58, Locust Grove 56 F/OT (Boys)
District 5 at Holland Hall
Jay vs. Holland Hall (Girls)
Holland Hall 84, Jay 24 (Boys)
District 6 at Mannford
Vinita 65, Mannford 32 (Girls)
Mannford 46, Vinita 41 (Boys)
District 7 at Hilldale
Hilldale 67, Stigler 64 (Girls)
Hilldale 68, Stigler 66 (Boys)
District 8 at Grove
Grove 77, Miami 22 (Girls)
Grove 42, Miami 30 (Boys)